Atmel Launches 5V Peripheral Touch Controller Support
Expands QTouch Offering for Home Appliance and Industrial Markets
Atmel has extended the Atmel® QTouch® portfolio with additional support for the Atmel® SMART SAM C20 and SAM C21 ARM® Cortex®-M0+ based microcontrollers (MCUs), establishing a milestone as the first 5V Peripheral Touch Controller (PTC) devices. By addressing applications that require 5V operating voltage, these MCUs enable Atmel to further build on the huge home appliance market success achieved by the Atmel SMART SAM D20 series. QTouch support is enabled through QTouch Library 5.7 and QTouch Composer 5.7.
These devices raise the conducted immunity bar by passing at a test level of 15V, exceeding the highest IEC/EN 61000-4-6 test level of 10V. In addition to 5V operation and greatly improved noise immunity, SAM C20 and C21 MCUs offer faster response times and support for more self-capacitance channels.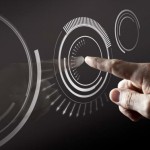 Key Features – Atmel | SMART SAM C20 and SAM C21
First 5V Atmel devices with PTC-enabled capacitive touch
Touch enabled through the same easy development flow used with the ARM Cortex-M0+ based SAM D20, D21 and D10/D11 devices
Passes 15V conducted immunity test exceeding IEC/EN 61000-4-6 level 3 (10V)
Up to 32 self-capacitance channels and 256 mutual-capacitance channels
Charge share delay control—enables up to 80% faster response time in noisy environments
VDE/UL 60730 Class B Certified QTouch Safety Library available Q1 2016
The release of QTouch Library and QTouch Composer 5.7 also extends the ultra-low-power support by adding support for the Atmel | SMART SAM L21 MCU. With wake-up on touch down to 4µA, this opens up opportunities that capacitive touch could not address previously and removes the need for mechanical buttons in low power designs. The best way to demonstrate this is by using a SAM L21 Xplained Pro and QT3 Xplained Pro and a 12-key capacitive touch keypad. An example project is available in Atmel Studio. Just open the project, compile and program.
Availability
For samples of SAM C20 and SAM C21 devices contact your Ineltek office within your region or contact info@ineltek.com

Development Support
To help accelerate a designer's development, the QTouch Platform offers easy-to-use software and hardware tools.
 SAM C21 Xplained Pro: SAM C21 Evaluation kit with programmer & debugger and one touch button
SAM C20 QTouch Robustness Demo: 4 buttons + 6 channel slider showcasing high robustness passing 15V Conducted Immunity
QT3 Xplained Pro: 12-key keypad ideal for demonstrating ultra-low power
| | |
| --- | --- |
| QT3 Xplained Pro | ATSAMC21 Xplained Pro |
| ATSAMC20 QTouch Robustness Demo | Block Diagramm ATSAMC21 |