Atmel and SIGFOX Join Forces on Long-range Internet of Things
Atmel's ATA8520 High-performance System-on-Chip Offers Easy Connectivity and Low-power Consumption for Devices Running on SIGFOX's Dedicated IoT Network
Atmel a global leader in microcontroller (MCU) and touch solutions, and SIGFOX, a pioneer in cost-effective long range, low data rate, energy-efficient IoT connectivity, today announced Atmel's ATA8520 device achieved the SIGFOX-ready certification, making it the first SIGFOX Ready™ certified system-on-chip (SoC) solution.
The combination of Atmel's dedicated SIGFOX-certified IC with SIGFOX's proprietary network enables low cost, long-range, low-power wireless connectivity for a wide array of IoT applications including environmental sensors, smart meters, patient monitors, security devices and street lights. Atmel's new ATA8520 SoC and SIGFOX's scalable, high-performance network offer industry-leading wireless performance and ultra-low power consumption in a cost-effective solution for wireless networking applications operating in the sub-GHz band.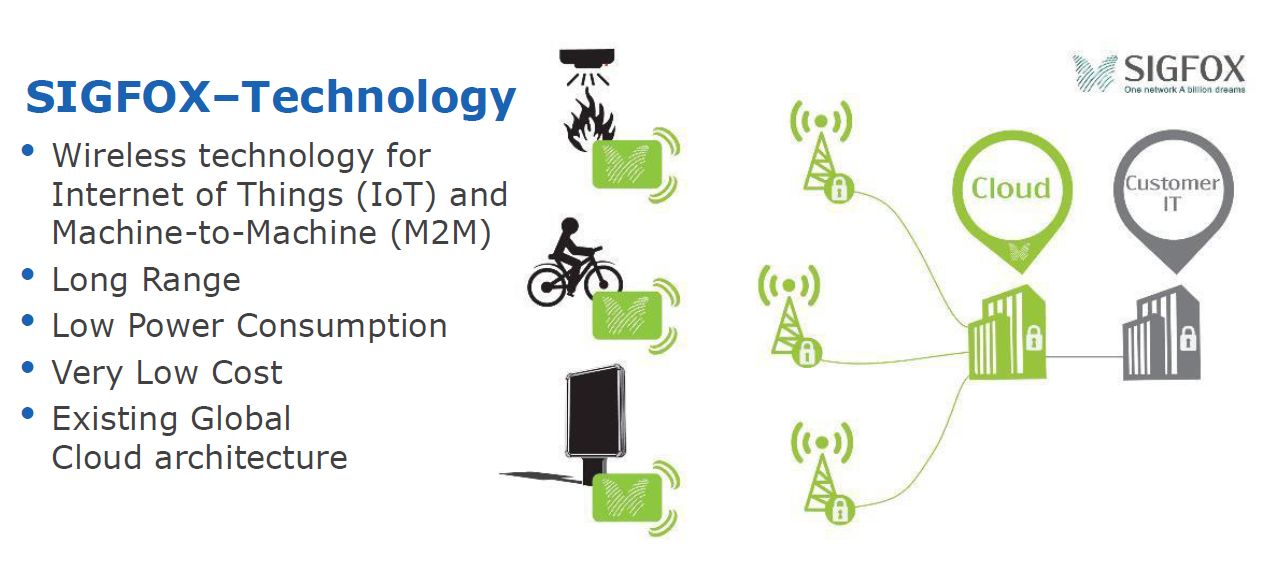 The SIGFOX global IoT network operates in several European countries and will begin deployment in the U.S. later this year. The network is designed exclusively for long range, small-message device communication. SIGFOX and Atmel drive IoT device cost, service cost and power consumption dramatically down compared to traditional cellular or Wi-Fi connectivity. This effectively eliminates existing cost barriers and battery service life constraints for connected device deployment which enables rapid IoT adoption in existing and new IoT market segments.
About ATA8520 Wireless Solutions
The Atmel ATA8520 features the industry's highest performance, lowest power sub-GHz SoC transceiver designed to maximize range and battery life for power-sensitive wireless systems. Offering frequency coverage from 315 to 915MHz, the ATA8520 transceivers offer industry-leading RF performance resulting in extended wireless range and compliance with the industry's most stringent narrowband regulatory standards. The ATA8520 transceivers provide exceptional power efficiency resulting in fewer battery replacements and/or reduced battery size.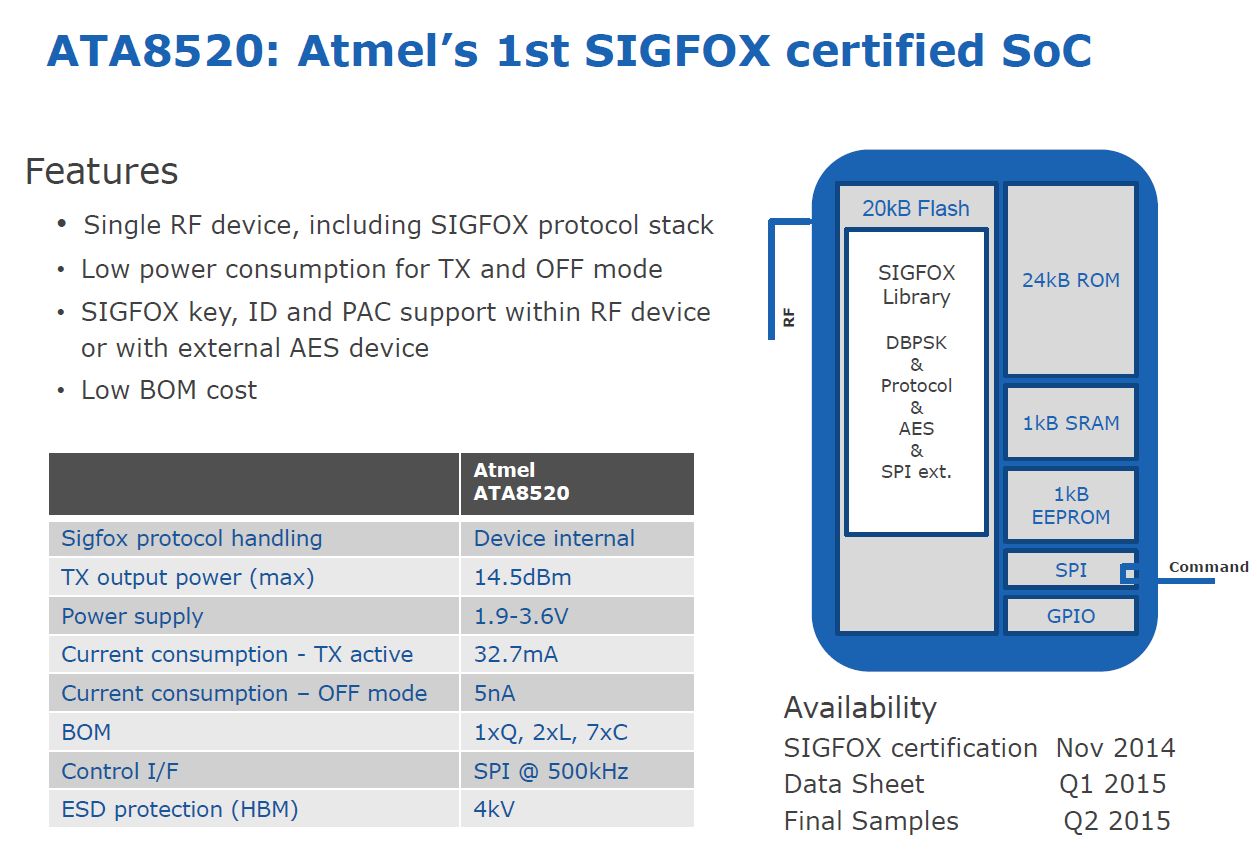 Please visit Atmel for further details about these products.
We would be pleased to receive your inquiry
To receive more information please contact an Ineltek office within your area.