SIMCom – 5G Smart Growing Solution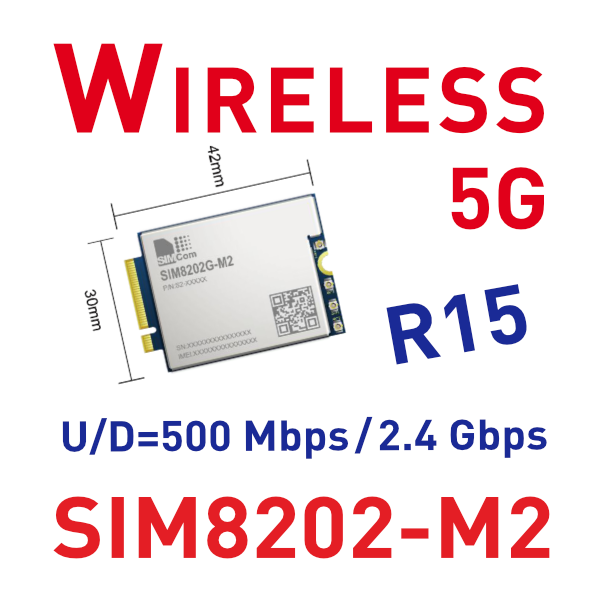 Agriculture is a fundamental industry which provides necessary food to feed people. But it is so easy to be influenced by nature environment and requires heavy labor, and the income is quite low. Now, by using smart agriculture tech, traditional farming evolved and shifted towards technology-driven processes, farmers can get better income by controlling the diseases and fertilizers that affect the crop yield.
SIMCom together with Frontier Connect innovates an IoT system for field monitoring using 5G module SIM8202G-M2. Thanks to this IOT computer vision device, farmers can monitor the processes on their farms and take strategic decisions remotely.
---
Details on SIMCom's solution SIM8202G
SIMCom 5G module SIM8202G-M2 is a Multi-Band 5G NR/LTE-FDD/LTE-TDD/HSPA+ module which supports R15 5G NSA/SA up to 2.4Gbps data transfer. It has strong extension capability with abundant interfaces including PCIe, USB3.1, GPIO etc. The module provides much flexibility and ease of integration for customer's applications. 
---
The SIM8202G-M2 adopts M.2 form factor, TYPE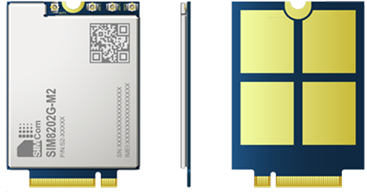 3042-S3-B. AT commands of SIM8202X-M2 are compatible with SIM7912G/SIM8200X-M2 series modules. This also minimizes the investments of customers and enables a short time-to-market.  Testing SIM8202G-M2 in agriculture field with low 5G radio coverage, demonstrates how the 4K images can be transferred quickly and stably over the 5g network.
---
Advantages of Smart Agriculture
Using their 5G smartphone, tablet or laptop, farmers can get an accurate and real time view about their field conditions at anytime, anywhere. Accurate scanning of soil status (moisture, temperature, NPK, PH, Salinity) aside crop vision status fundamentally data to achieve better crop yields and crop quality.  If there is detected any crop status shift, the farmers can get notification and recommendations in time.
---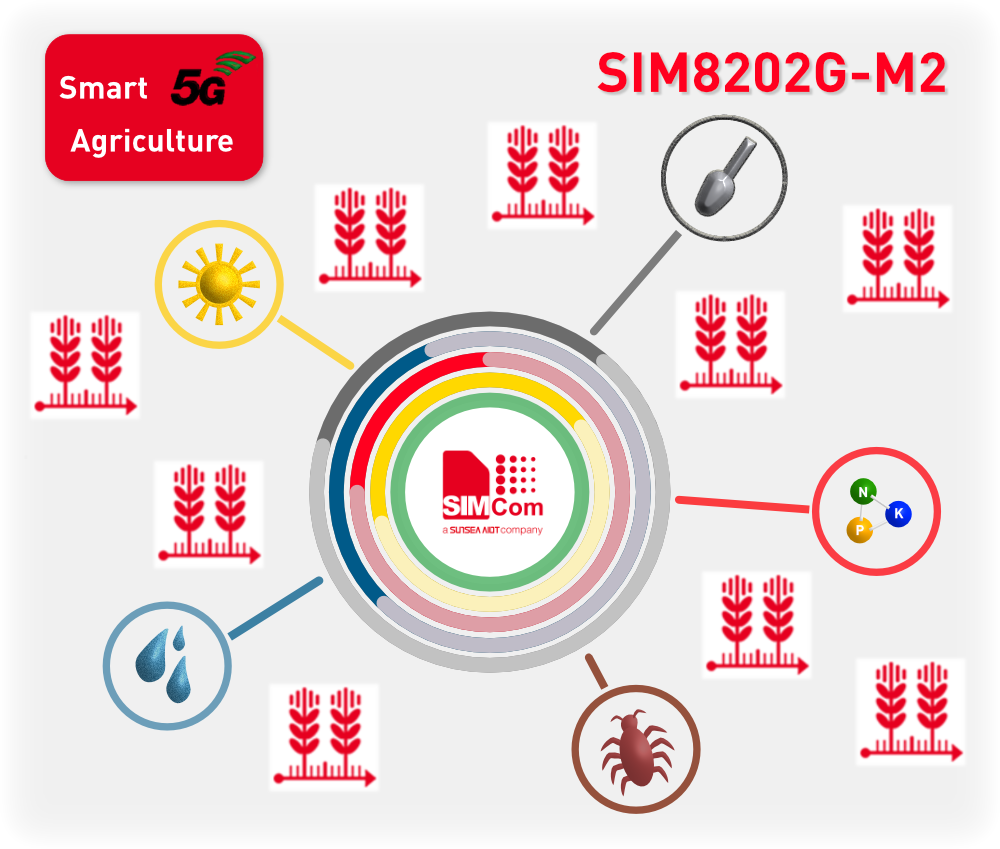 Combining 5G high speed and debit transmission with IOT power management approach, (eq. solar pane and batteries) makes the service ready for years, handling weather monitoring, crop canopy and chlorophyll measurements, pests and fungus alerts, fertilizer application effects and irrigation optimization. Furthermore, part of the roadmap the device can be mounted on the vehicles handling in time motion and machine to machine 5G connectivity for crop areas monitoring.
---
You're already working on a 5G application? Contact us for more information on SIMCom's solutions.