3PEAK – TPAFE516 – 16-bit 8-ch simultaneous sampling ADC with bipolar inputs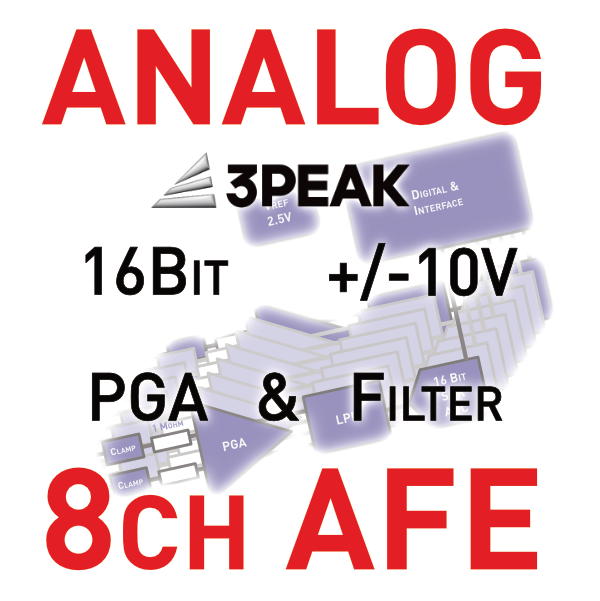 The TPAFE516 by 3PEAK is an 8-channel SAR ADC with simultaneous sampling, bipolar input and 16-bit resolution. Each channel has a complete analog front end consisting of protection circuitry, high input impedance PGA, low pass filter and ADC input driver.
A high accuracy voltage reference with buffer is integrated in the TPAFE516 as well as a digital interface for serial or parallel communication.
True bipolar inputs and high impedances allow direct connection to transformers and sensors without external driver circuits. This makes the TPAFE516 interesting for applications such as power system monitoring or protective relays.
The very low conversion latency and high performance of this ADC also makes it interesting for many other applications such as industrial automation, control systems and data acquisition systems.
Features of the TPAFE516 at a glance
AFE + ADC
±10V or ±5V bipolar inputs
Input impedance: 1MΩ
protection circuit of the analog inputs against overvoltage
PGA per channel
2nd order low pass filter per channel
Digital averaging filter
Sampling rate: up to 350ksps
Voltage reference: 2.5V (±1%)
General
Power supply: 1.71V – 5V
Digital interface: serial (SPI compatible) or parallel
Ambient temperature: -40°C – 85°C
Contact us about the analog solutions from 3PEAK.
---