OriginGPS – ORG4600: L1+L5 Dual-Band GPS Module for High Accuracy Positioning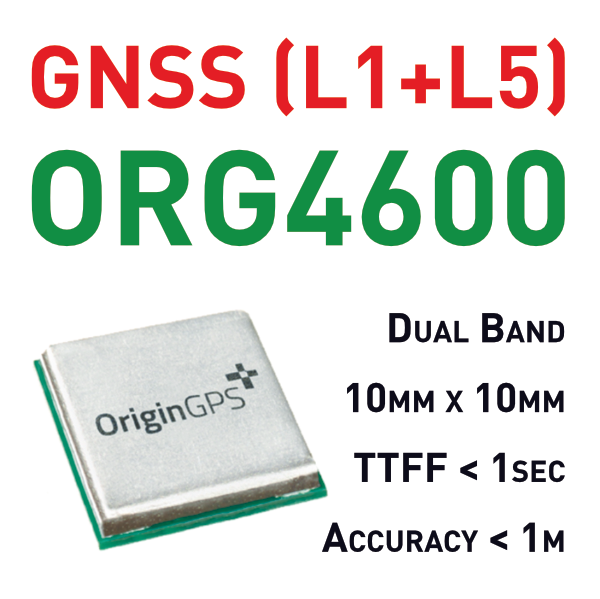 The ORG4600 GPS module was developed by OriginGPS back in 2019, but it hasn't lost any of its relevance. Dual-band (L1+L5) positioning applications are becoming increasingly important in industrial and automotive applications.
From controlling autonomous vehicles to tracking goods in a technically challenging environment.
---
ORG4600 Features
The ORG4600 is based on the chipset BCM47758 from Broadcom. Around this chipset OriginGPS has developed a module with excellent sensitivity up to -167dBm within a very small footprint (10mm x 10mm). It supports GPS, Galileo, GLONASS, BeiDou, QZSS and IRNSS simultaneously.
The module can be used with both passive and active antennas depending on the application requirements and provides very robust positioning results with 32 simultaneous tracking channels and parallel acquisition of multiple constellations. Very high accuracy of less than one meter is achieved with 67% of position captures.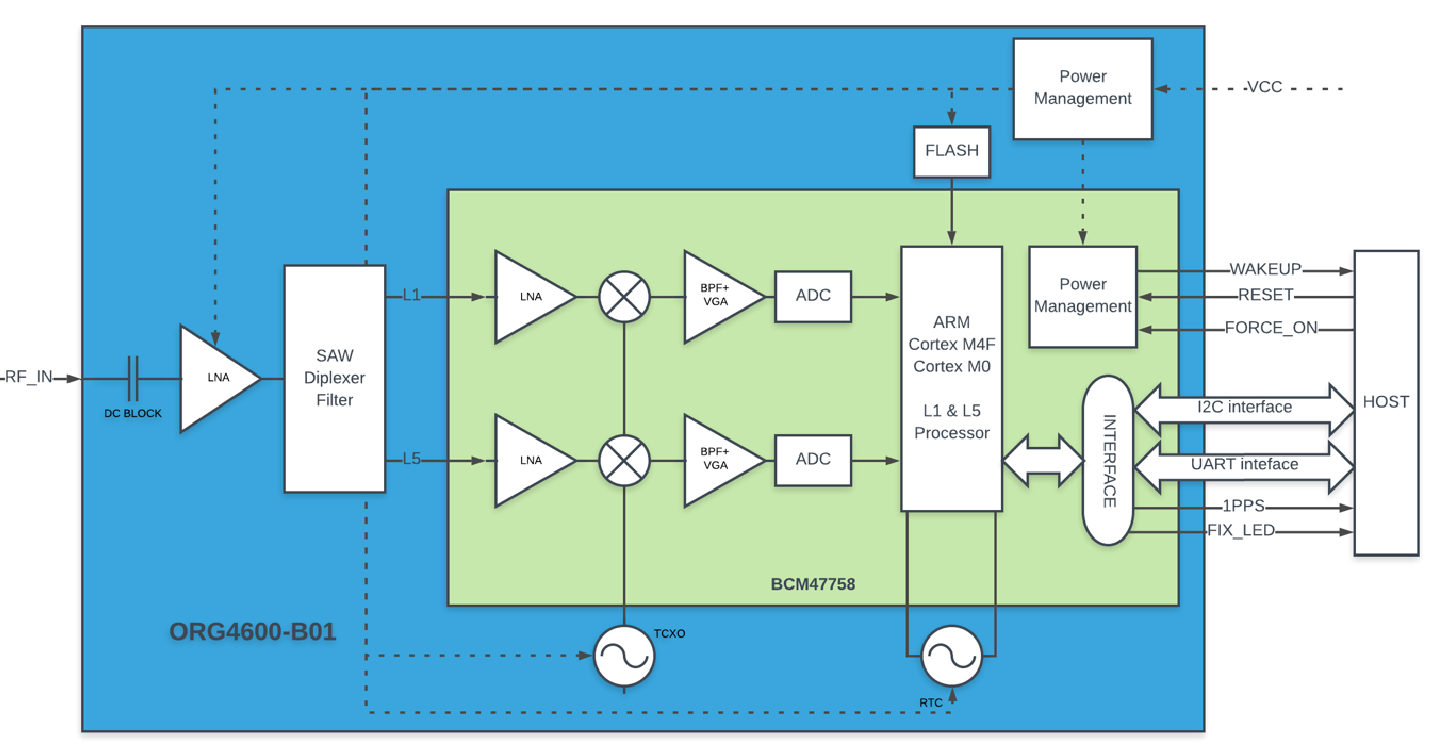 A "Time to First Fix" (TTFF) is achieved in less than one second. Position data output is provided at a rate of 1Hz and 5Hz respectively. The low TTFF combined with the power saving modes (Sleep, Stand-By & Ultra-Low Power Mode) makes the module ideal for mobile applications where power budget is a concern as well as for dynamic applications requiring multiple position acquisitions per second.
The operating voltage range of 2V – 5.5V guarantees flexible use even in battery powered applications.
More details on the features you find in the fact sheet.
---
Software & Hardware Integration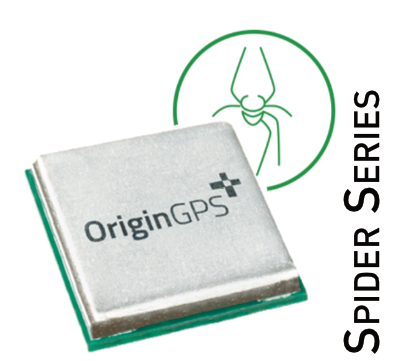 The standard output format NMEA offers a fast and easy integration into already existing applications. However, the RAW format output mode opens up many more possibilities for developers, such as RTK applications.
Thanks to the complete integration of a two-stage LNA, diplex filter, TCXO, RTC, LDO, RF shielding and the PMU for the central GNSS SoC, the hardware design is essentially reduced to the antenna path – and here OriginGPS provides support documentation and design support as well.
---
Contact us by phone or via the web form below. We will be happy to work together with OriginGPS to help you to achieve an accuracy within centimeters.