Holtek – New BC66F2332 Sub-1GHz Low-IF OOK RF Receiver A/D MCU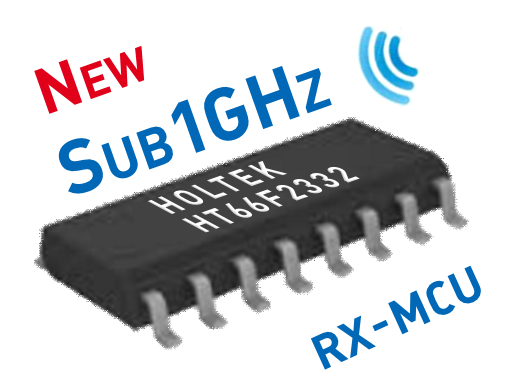 Holtek announces the release of its new Sub-1GHz Low-IF OOK RF Receiver A/D Flash MCU, the BC66F2332, a new device which is fully pin compatible with the BC68F2332 device, the same excellent cost performance advantages. It extends the Sub-1GHz products with its integrated 12-bit A/D Converter, which will provide additional convenience and flexibility for customers who wish to develop products with differing requirements.
Features and Functions of BC66F2332
The device contains 2K×14 of Flash Program Memory, 64×8 of Data Memory and 32×8 of EEPROM. The RF receiver frequency range is within the 300MHz~935MHz Sub-1GHz ISM Bands which meets the ETSI/FCC standard requirements. The device only needs to be connected to a 16MHz crystal oscillator for full functional operation. It has a low receiving current of only 3.2mA in the 433MHz frequency band, a high receiving sensitivity of up to -110dBm at the maximum data rate of 20ksps. The device has an operating voltage of 2.5V~5.5V

and can be used at operating temperatures of -40℃ up to +85℃. With regard to packaging, the device is supplied in a 16-pin NSOP-EP package type for cost efficient PCB designs.
Applications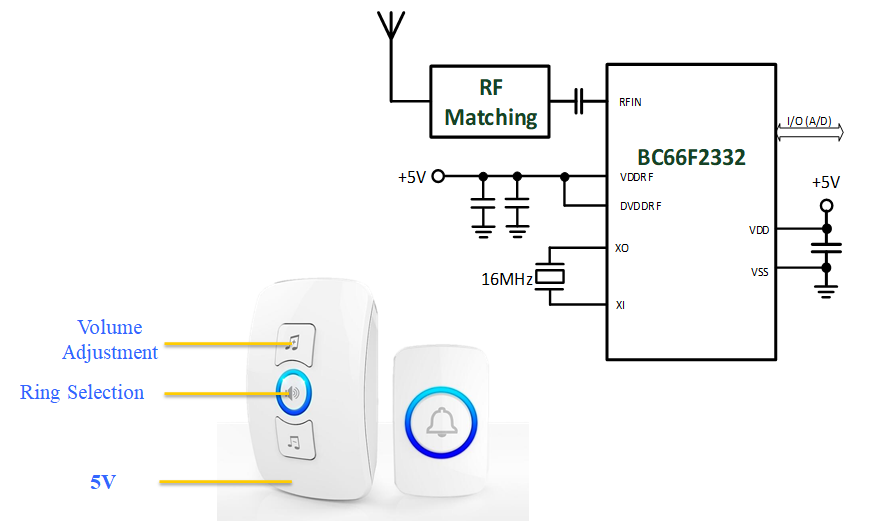 In being able to obtain assistance from the Holtek RF wireless technical support team and us, developers will be able to quickly embed this device within their wireless receiver products such as rolling metal doors, electrically operated gates, lamp controls, ceiling fans, ceiling fan lamps, wireless switches, wireless sockets, security products, wireless doorbells, smart home appliances as well as many other wireless products.
---
We hope you have a short overview about Holtek's Sub-1GHz solutions now, but get in contact with us about more details how to realizes your ideas with this cost efficient and featured solutions.
---