Magnachip – Super-Junction High Voltage MOSFET Overview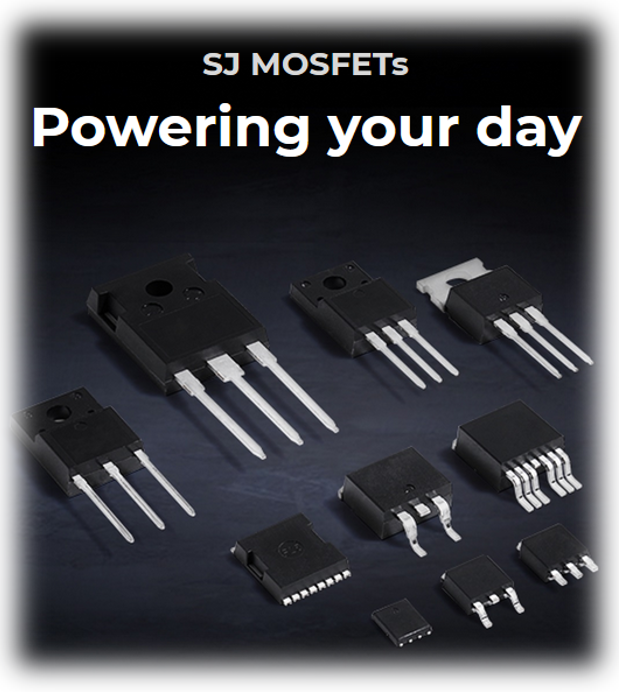 Magnachip located in Seoul an analog and mixed-signal solution provider is running 0.13 µm – 0.5 µm technology processes on their own Fab in Gumi, Korea.
Their current Super-Junction (SJ) portfolio based on their Gen2 (RSP=20mOhm * cm2/ cell pitch=15µm) and Gen2.5 (RSP=18mOhm * cm2 / cell pitch=7.5 µm) process covers 600V – 900V solutions. On the roadmap for 2023 and 2024 Magnachip is focused for next process generations to achieve a RSP down to 10mOhm*cm2 at a cell pitch of 4.5µm.
Within SJ-Series Magnachip provides a complete range of all well-known package solutions like DPAK, D2PAK, IPAK, TO220/F /FT at RDSON from 70mOhm – 1600mOhm.
Some focused part numbers with extreme low switching loss and integrated Zener diode are available in samples and mass production now.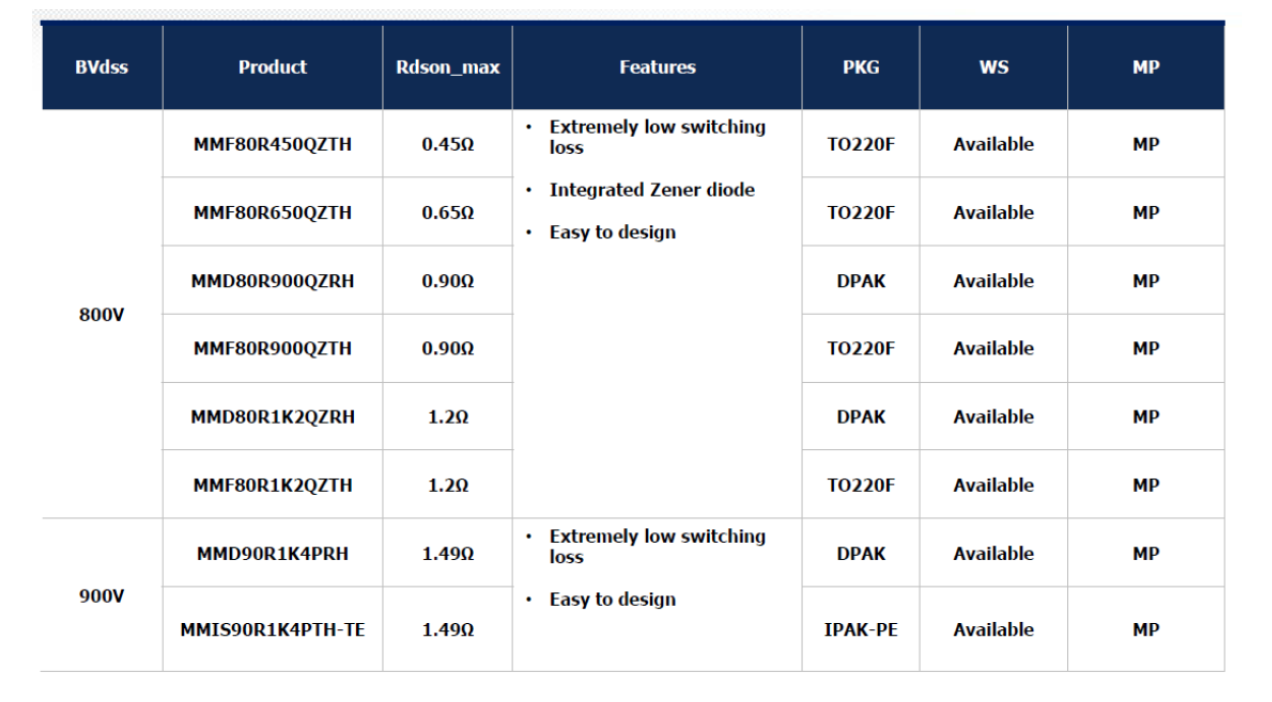 Read more about the new 600V SJ MOSFET portfolio in detail.
New enclosure options such as the TOLL enclosure are also being considered and will soon be available as development samples. This will give the development engineers more options for their heat management, easier production process and space savings on the PCB.
---
Why to think about Magnachip Super-Junction High Voltage MOSFET solutions:
Broad range of different solutions for 600V-900V applications
Exzellent Quality
Constant price level controlled due their own FAB in Gumi
Short lead times of 18 weeks for MP during allocation times
Talk to us about your needs for HV MOSFET. We would be pleased to guide your choice from Magnachip's Super-Junction MOSFET portfolio.