Epson – The programmable oscillators with spread-spectrum capability have extended temperature range and high-stability
SG-8101 and SG-9101
Munich, June 21, 2018 – Epson's SG-8101 and SG-9101 programmable oscillators (P-SPXOs) with a supply voltage of 1.8V, 2.5V, 3.3V (1.62V – 3.63V) are offered in four package sizes (7 x 5, 5 x 3.2, 3.2 x 2.5 or 2.5 x 2.0).
Epson's SG-8101 offers extended temperature range -40°C to +105°C, tight stability as low as ±15 ppm including aging, and programmable rise/fall time.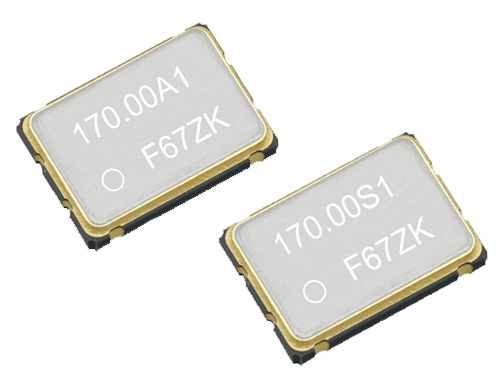 To help solve EMI problems, the SG-9101 adds programmable spread spectrum modulation with many options (down or center spread, 3 profiles, 4 modulation frequencies, 6 modulation widths) to assist in troubleshooting.
To support rapid product development, Epson's programmable oscillators can be ordered with 24-hour turnaround from distributors or you can program blanks yourself using Epson's SG-Writer II. Easy-to-use software can be downloaded from Epson's website.
Features
Fast-Turn Prototypes
Easy conversion to Epson fixed-frequency oscillators for production
Extended temperature range:- 40 °C to +85 °C, -40 °C to +105 °C
Tight stability: ±15 ppm, ±20 ppm, or ±50 ppm including aging
Low power: 3.2 mA– 8.1 mA maximum
Programmable spread spectrum capability to solve EMI problems
To receive even more information like technical data sheets, samples, EVBs or price information please contact an Ineltek office within your area or contact us at info@ineltek.com.