3PEAK – Zero-Drift Operational Amplifier Portfolio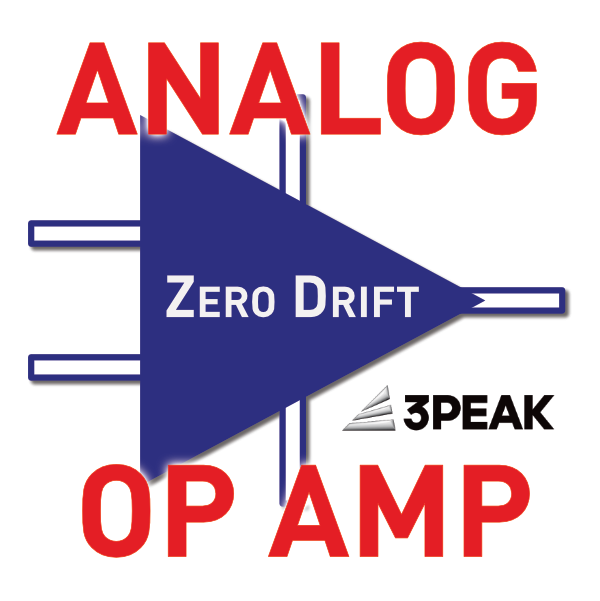 3PEAK offers products around the signal chain like amplifiers, converters (ADCs and DACs), mixed signal components and communication ICs. After news about isolated transceivers, we would like to introduce the family of zero-drift operational amplifiers in more detail:
3PEAK offers a range of chopper-stabilized zero-drift operational amplifiers with a voltage supply up to a maximum of 5.5V. These can be powered with one or two supply voltages (up to 5.5V or ±2.75V).
Offering very low offset and offset drift values down to 5µV and 6nV/°C, along with high common mode rejection ratio (CMRR) up to 142dB, these operational amplifiers are ideal for applications such as
high-precision measurement tasks
Instrumentation
Signal conditioning for sensors
Process controls
---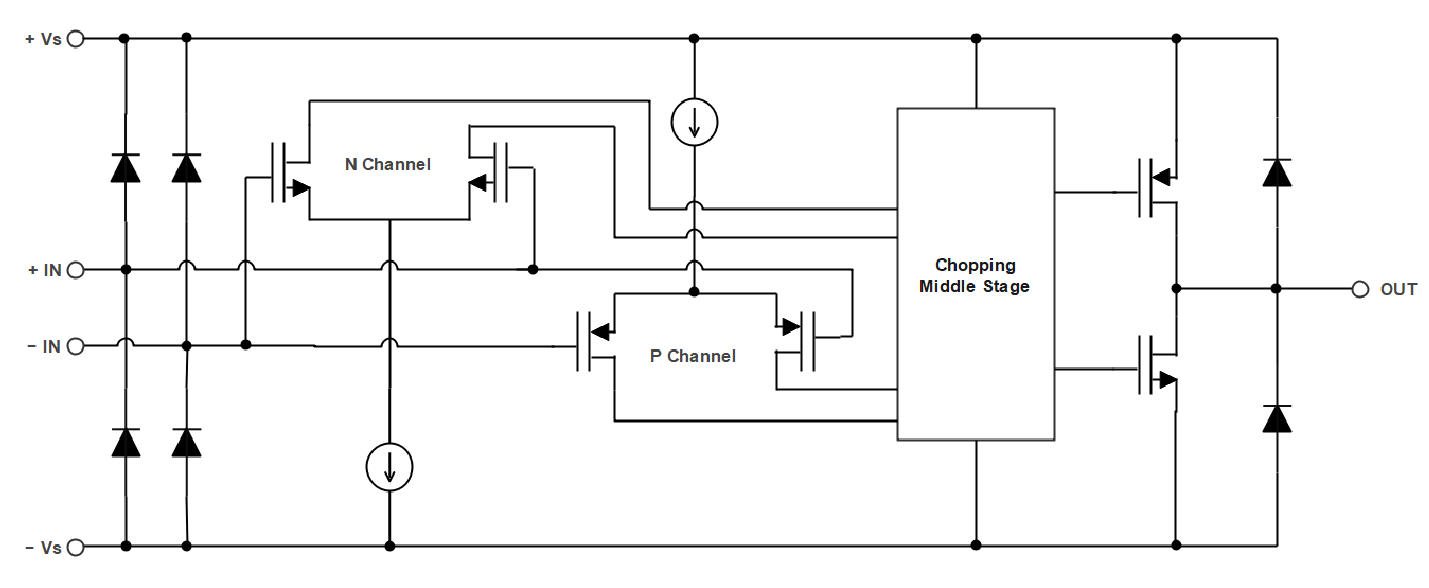 in industrial and medical applications.
---
In the 5V range, 3PEAK offers zero-drift amplifiers with up to 15MHz bandwidth and slew rates up to 5V/µs, as well as low noise levels down to 10nV/√Hz. All of these amplifiers are equipped with Rail-to-Rail Input/Output.
---
3PEAK – Zero-Drift Op-Amp Portfolio
---
In the following table you will find the most important parameters of the current portfolio in mass production:
---
| | | | | | | | | | |
| --- | --- | --- | --- | --- | --- | --- | --- | --- | --- |
| Part Number | CH | VDDmin(V) | VDDmax(V) | GBWP(MHz) | CMRR(dB) | VOSmax(mV) | VOS TC(µV/°C) | Rail-Rail | Package |
| TPA5581 | 1 | 2,7 | 5,5 | 15 | 142 | 0,01 | 0,01 | In/Out | SOT353,SOT23-5 |
| TPA5582 | 2 | 2,7 | 5,5 | 15 | 142 | 0,01 | 0,01 | In/Out | SOP8,MSOP8 |
| TPA5511 | 1 | 1,7 | 3,6 | 0,009 | 125 | 0,02 | 0,05 | In/Out | SOT353,SOT23-5 |
| TPA5521 | 1 | 1,7 | 3,6 | 0,08 | 125 | 0,02 | 0,05 | In/Out | SOT353,SOT23-5 |
| TP5531 | 1 | 1,8 | 5,5 | 0,35 | 130 | 0,01 | 0,008 | In/Out | SOT353,SOT23-5,SOP8 |
| TP5532 | 2 | 1,8 | 5,5 | 0,35 | 130 | 0,01 | 0,008 | In/Out | SOP8,MSOP8 |
| TP5534 | 4 | 1,8 | 5,5 | 0,35 | 130 | 0,01 | 0,008 | In/Out | SOP14,TSSOP14 |
| TP5551 | 1 | 1,8 | 5,5 | 3,5 | 130 | 0,005 | 0,006 | In/Out | SOT353,SOT23-5,SOP8 |
| TP5552 | 2 | 1,8 | 5,5 | 3,5 | 130 | 0,005 | 0,006 | In/Out | SOP8,MSOP8,TSSOP8 |
| TP5554 | 4 | 1,8 | 5,5 | 3,5 | 130 | 0,005 | 0,006 | In/Out | SOP14,TSSOP14 |
| TP5591 | 1 | 1,8 | 5,5 | 3,3 | 127 | 0,02 | 0,01 | In/Out | SOT353,SOT23-5,SOP8 |
| TP5592 | 2 | 1,8 | 5,5 | 3,3 | 127 | 0,02 | 0,01 | In/Out | SOP8,MSOP8,TSSOP8 |
| TP5594 | 4 | 1,8 | 5,5 | 3,3 | 127 | 0,02 | 0,01 | In/Out | SOP14,TSSOP14 |
Version: 2023-01
---
You need more information? Our team will be happy to advise you on the amplifier portfolio of 3PEAK or support you in the search for alternative components for your design