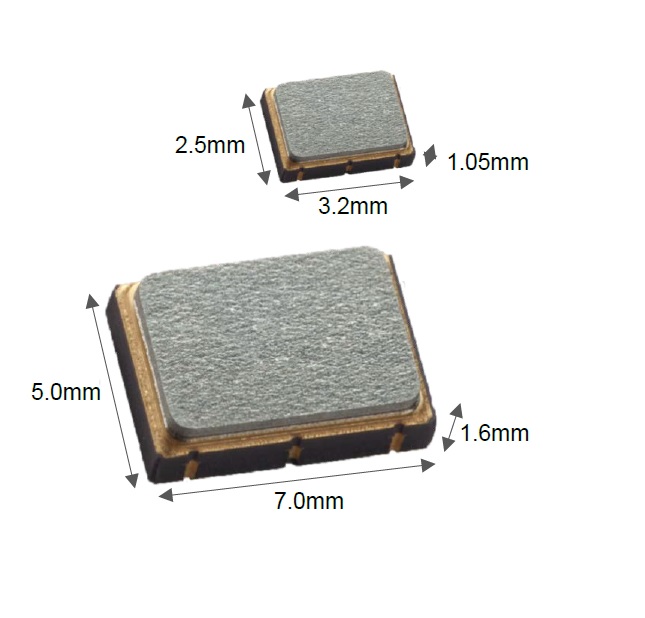 Munich, October 26, 2018 – Epson Europe Electronics GmbH ("Epson") presents the E-Series SPXO. Designed for high-performance networking applications, Epson's E-series SPXOs covering a frequency range of 25-200 MHz feature ultra-low jitter to deliver wide-open eye diagrams for high-speed (up to 400 Gbps) optical and electrical interfaces.
Thanks to integration of an LDO and the use of Epson's HFF (High Frequency Fundamental) crystal technology, Epson's E-Series SPXOs reach industry leading jitter levels of 50 fs rms jitter @ 156.25 MHz at low power with a +2.5 V or +3.3 V supply voltage.
Tight stability (±25 ppm -40°C to +85 °C, ±50 ppm -40°C to +105 °C, or ±100 ppm -40°C to +105 °C) provides margin to networking specifications and a wide temperature range supports outdoor equipment and equipment without fans. In addition to an industry standard size of 7.0 x 5.0 mm2, a tiny package (3.2 x 2.5 mm2) helps cramped designs.
Features
Ultra-low jitter: 50 fs rms 12 kHz to 20 MHz @ 156.25MHz

Tight stability: ±25 ppm -40 to +85 °C, ±50 ppm -40 to +105 °C, or ±100 ppm -40 to +105 °C

Extended operating temperature range

Available in two sizes: Industry Standard (7.0 x 5.0 mm2) and Very Small (3.2 x 2.5 mm2)

Low power

Available with LVPECL or LVDS outputs
To receive even more information like technical data sheets, samples, EVBs or price information please contact an Ineltek office within your area or contact us at info@ineltek.com.