E&E MAG – Transformer for USB Power Delivery
E&E Magnetic Products Limited (EEMPL) is a member of the Elec & Eltek Group under Kingboard Holdings Limited, a world leading manufacturer of high-quality electronic components ranging from the laminates to printed circuit boards and magnetic products.
Power Transformers and Inductors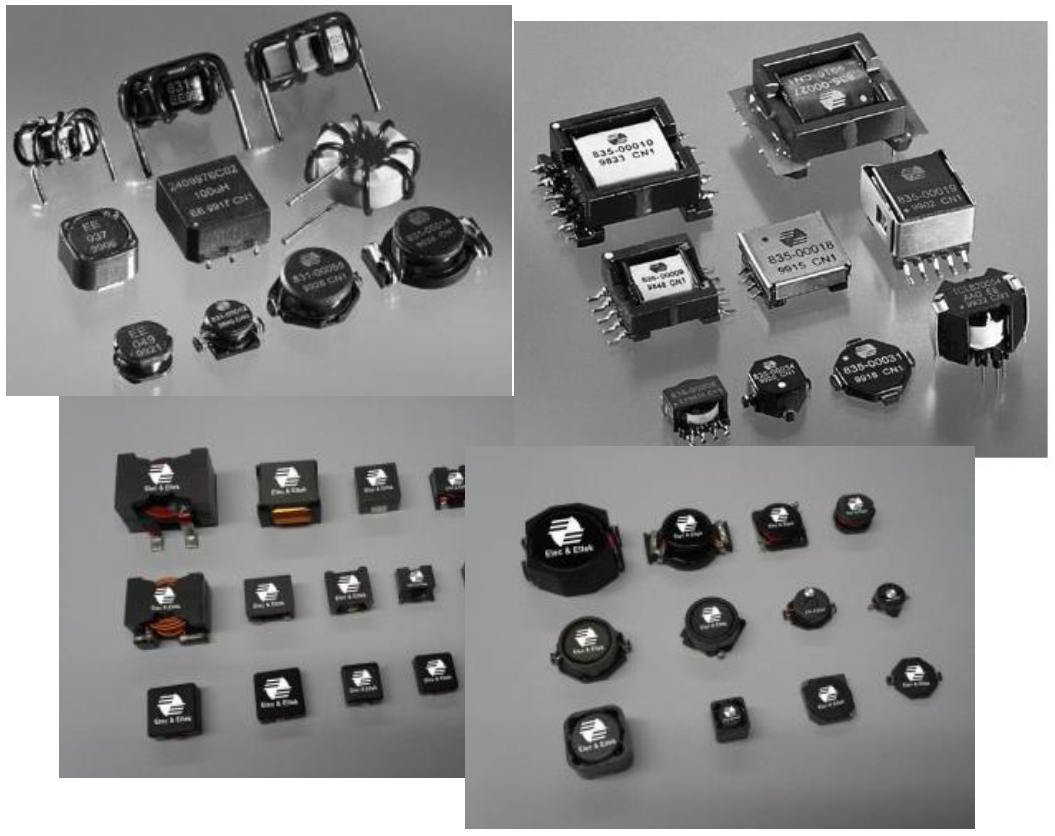 EEMPL provide the industries widest range of power transformers, shielded and unshielded inductors, flat-wire inductors, bead inductors and common-mode chokes for through-hole and surface mounting. Low profile versions with various features such as the low DCR, low core loss, high current saturation and high operating temperature are available. So they are recommended for the use in the power management applications of the high-speed servers, workstations, computers, portable devices, point of load systems, LED lighting controls. Automotive qualified versions are also available.
Transformer for Gallium Nitride (GaN) applications
The GaN Technology becomes more popular now, by using the GaN controllers, the transformer packages can be standardized for the same power range, for example in typical USB-PD charging solutions.
EEMPL has released the new 835-01497F (65W), 835-01498F (45W), 835-01499F (45W) and 835-01500F (30W) power transformers which are compatible with PD 3.0 applications and various GaN power drivers. The transformers utilize standard RM7, RM10 and EE17 mechanical configuration, however it can be re-configured widely in different configuration for application specific requirements in consumer, industrial and automotive applications.
Power

Package

Auto Output

GaN V.S. Traditional
Transformer

30W

RM7

5~20V, 30W Max.
(5V 3A; 15V 2A; 20V 3A; 20V 1.5A for PD 3.0 Application)

45W

RM10

Low Profile

5~20V, 45W Max.
(5V 2.4A; 9V 3A;15V 3A; 20V 2.25A for PD3.0 Application)

65W

RM10

5~20V, 65W Max.
(5V 3A; 9V 3A;12V 3A;15V 3A; 20V 3A for PD3.0 Application)
---
Talk to us about the wide product range of EEMAG. We are sure you will find suitable components for your next power supply design.