Connectivity Solutions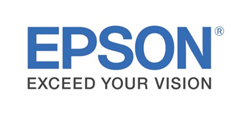 Network Controller
Epson network controllers allow a simple enhancement of electronic devices with network functionality. With the built-in ability to process complicated TCP/IP protocols, the Epson network controllers make network connection possible for previously unconnectable devices, such as those having only serial ports.
S1S60000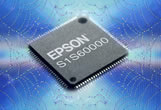 S1S60000 is an intelligent network controller with built-in protocol processing function, which is necessary for the connection of consumer and industrial devices.
TCP/IP communication can be achieved by passing simple commands and data from the host CPU with essential protocol processing for TCP/IP connectivity implemented internally in the device. Control is effected merely by simple commands or data exchange with a host computer.
Key Features:
Internal protocol processing to OSI model L4 layer and network connection is achieved by an easy command operation.
Proprietary protocol stack means zero license fee
General purpose I/O pin and the I2C bus can control easy hardware without host CPU from the network
The conversion of serial data(RS232) to Ethernet and vice versa is already implementedas a function
The correspondence protocol can be added, and be changed by rewriting the Flash memory
---
USB/Switch
These USB bus switch ICs support USB 2.0 high-speed transmission with reduced switch pin capacitance. External level shift circuitry is no longer required thanks to the built-in level shift circuit provided for the control input into this IC. This product features low power consumption and compact packaging.
Key Features:
No external voltage level shifter is required thanks to the built-in level shifter
High voltage is allowed for input terminals (Recommended maximum voltage: 5.5V)
Space-saving compact design packages