Bruckewell – Optimise your power design with SiC Schottky diodes (650V/1200V)
Optimise your power design with Bruckewell's SiC Schottky diodes (650V/1200V). Read more about Bruckewell here and see more details about the SiC diode portfolio below.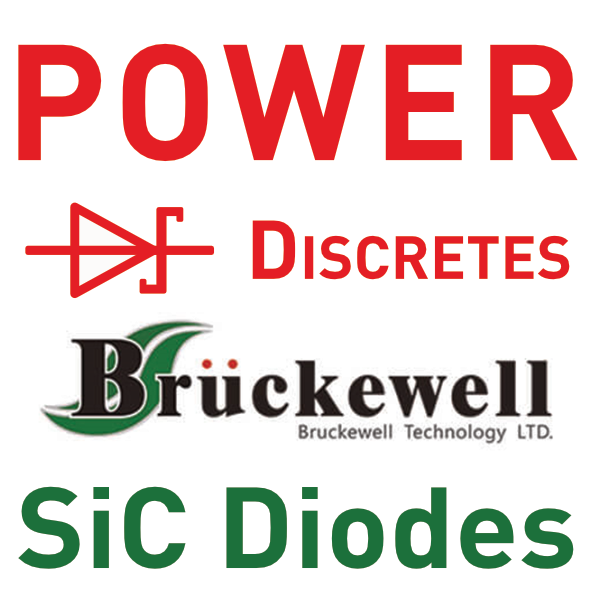 SiC Schottky diodes from Bruckewell
From optimising the efficiency of your existing application based on Si components to designing the next generation of products, Bruckewell offers SiC Schottky diodes in popular package types (TO-220Ax, TO-247, TO-277, DPAK, DFN) for designs requiring 650V or 1200V and operating currents between 4A and 40A.
---
The following overview provides you with an overview of this product family
We would be happy to support you in your search for alternatives, since many of the Bruckewell SiC diodes can directly replace components from other manufacturers that are difficult to source – at significantly shorter delivery times.
---
Applications for SiC diodes
Increased efficiency for existing IGBT designs by minimizing switching losses
Fast-switching power supplies for on-board charger (OBC) applications in automotive use
DC charging systems for high power
Solar inverters
Space-saving protection circuits
Improving the efficiency and safety factor for existing Si-Power designs
Contact our team for sampling and cross-reference opportunities to push your developments forward and ensure production of existing designs!