SPARK – SR1000 UWB Transceiver ICs for Smart Home Applications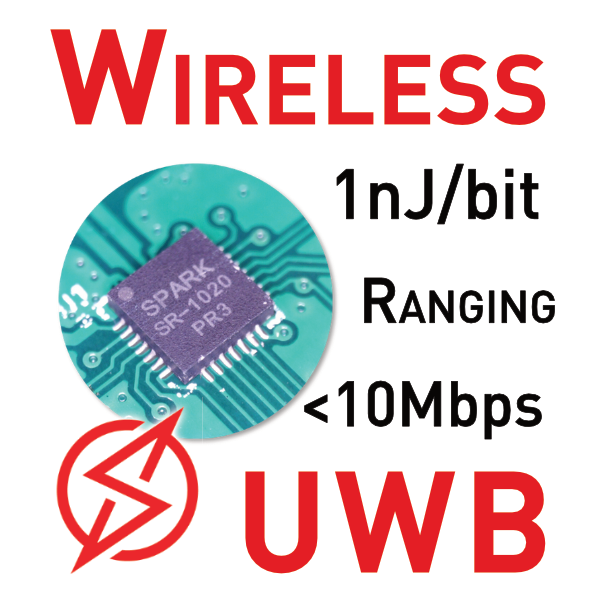 With the SR1000 IC family SPARK Microsystems offers very innovative UWB transceivers.
The SR1010 covers the lower frequency band between 3.1 GHz and 6 GHz, the SR1020 the upper frequency band (6 – 9.25GHz). SPARK Microsystems' technology enables solutions that are 40 times more efficient than typical BLE applications.
---
SR1000 IC Family – UWB Transceiver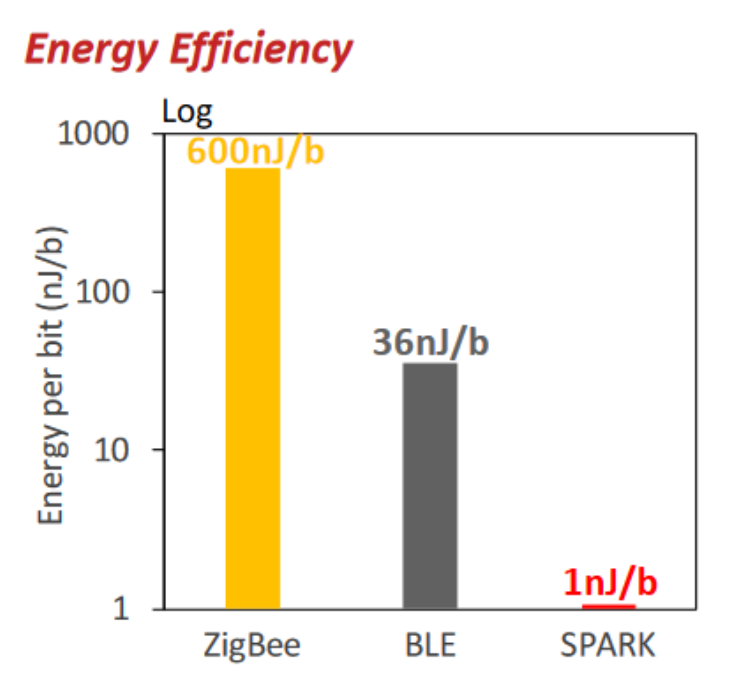 The UWB transceivers from SPARK Microsystems require only 1nJ per transmitted bit which results for example in a power consumption of 1 mW @ 1 Mbps data rate. The ICs offer a Hilbernate mode with only 55nA power consumption and require only 750nA at running clock.
Using SPARK's UWB transceivers, point-to-point and star networks (mesh in preparation) can be realized.
Flexible in data rate and still economical
---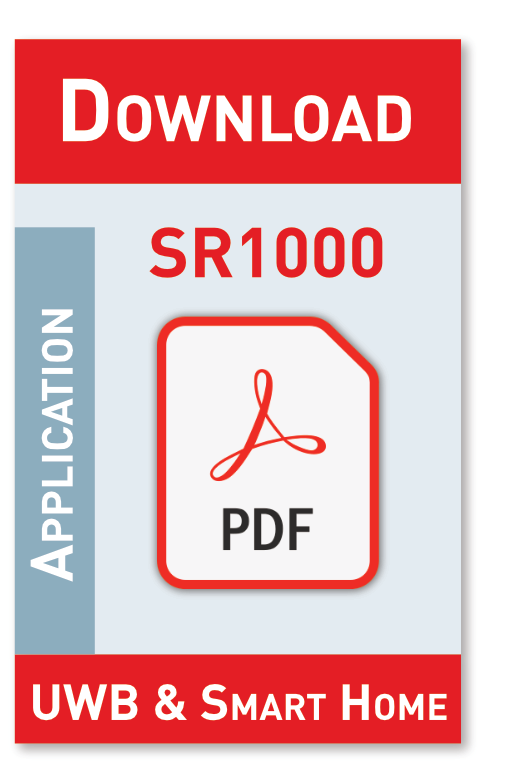 Since the transceivers SR1010 and SR1020 can realize data rates up to 10Mbps payload (in Europe the SR1020 is preferred due to the regulations in place), applications can be realized which have to work power-saving over a long period of time, but also have to transmit large amounts of data for short periods of time.
Wi-Fi solutions are often used for these types of applications (e.g. audio transmission for battery-powered headphones or video transmission to mobile devices (VR headsets)). However, Wi-Fi requires a much higher power budget than BLE – how the SR1000 ICs compare here was mentioned at the beginning.
---
Ranging with UWB transceivers from SPARK Microsystems
---
UWB technology can also be used to determine the distance between the communication partners. Due to the low-power operation of the SR1000 transceivers from SPARK Microsystems, the accuracy can be improved by averaging without leaving the low-power range. For example, a standard deviation of 16cm is achieved when the position is determined using 8 transmitted ranging samples / burst. With this distance determination with 1 burst per second, a SR1020 incl. a low-power host controller (TAG) with a CR2032 runs for more than one year.
---
We would be happy to advise you on the possibilities of this exciting new technology from SPARK Microsystems with its many strengths. Call us or send us your request in the following form
---