Nuvoton – Audio Solutions – Part 5: Audio SoC (M4 & M0 based)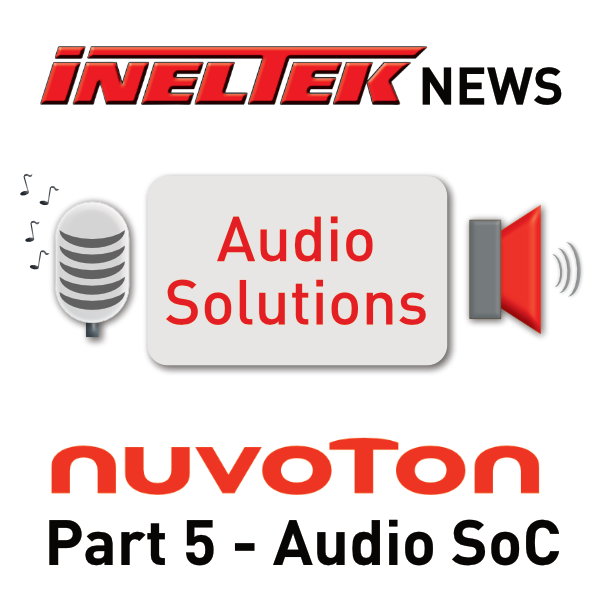 Nuvoton offers a variety of different audio solutions. After we have already presented 4 different product groups in this series of articles, we are now entering the fifth round.
Here we present the audio SoC, based on Cortex M4 and M0 processor cores.
---
ISD91xxx Series – Audio SoCs Cortex-M0 based
The Nuvoton ARM Cortex-M based Audio SoC series provides a high performance while still being a cost-effective single-chip solution for applications that require voice/audio functions. The system-on-chip (SoC) is equipped with a wide range of peripherals such as multi-function timers, SPI, UART, I2C, PWM, GPIO.
The ISD91xxx ICs work with an operating voltage between 1.7V – 5.5V, integrate up to 128kB Flash and 12kB SRAM memory. In addition, the 12ch 12-Bit SAR ADCs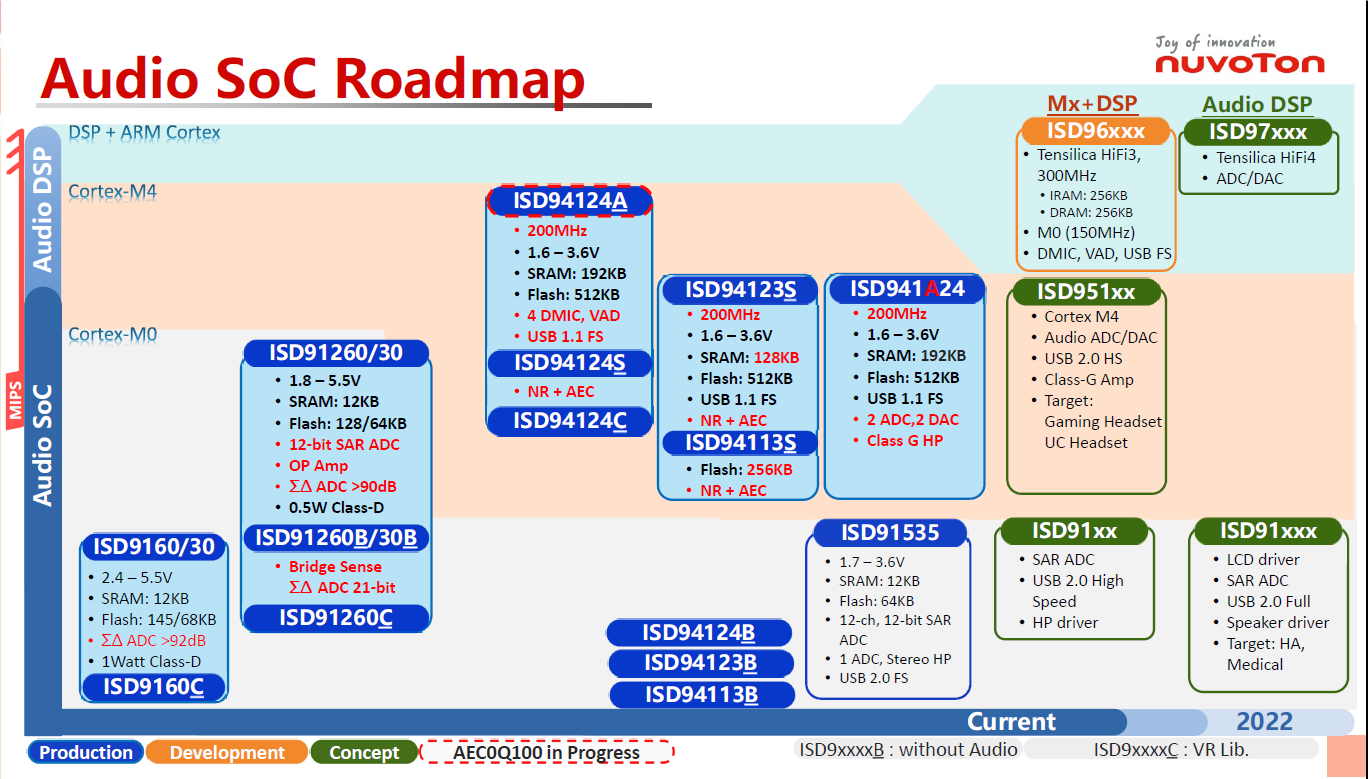 achieve an SNR>92dB, operational amplifiers are integrated and a USB 2.0 FS interface gives connectivity to the system.
Further devices are on the roadmap with advanced features such as integrated LCD driver, USB 2.0 high-speed, headphone & speaker amplifier. The solutions are ideally designed for medical and industrial applications.
---
ISD94xxx Series – Audio SoCs Cortex-M4 based
For applications with higher signal processing requirements, Nuvoton offers ARM Cortex-M4 based audio SoCs – the ISD94xxx series. These devices include a DSP extension and floating point unit offering high performance with up to 200MHz processor clock for noise reduction, echo cancellation and beamforming.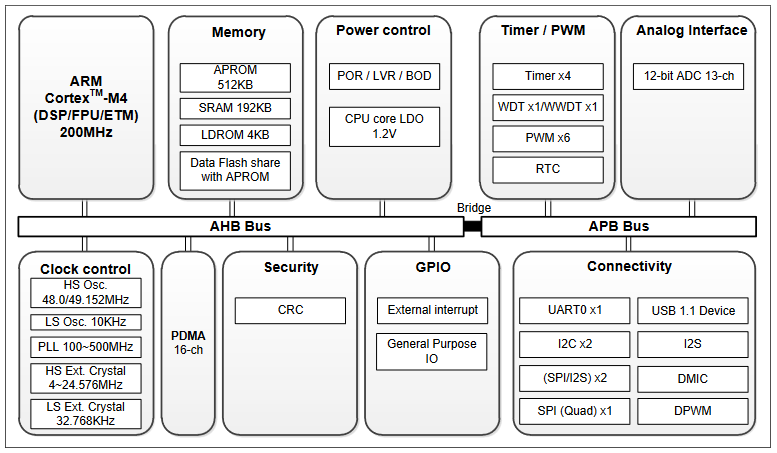 The variety of audio peripherals such as I²S, interfaces for digital microphones (DMIC) or differential audio PWM modulator (supports sampling rates up to 96kHz) guarantee flexible use in a wide range of applications.
With up to 512kB Flash and up to 192kB SRAM, the solutions are ideal for audio processing applications in handheld recorders, for use as communication interfaces (e.g. intercom) or even for devices in eLearning. The ICs work with an operating voltage in the range 1.6V – 3.6V.
Supporting functions such as a 10-band equalizer, a "Voice Active Detection" to wake up devices or sufficient I2S interfaces to enable the additional use of an external codec, complete the range of functions.
With the ISD94124A, an automotive version, qualified according to AEC-Q100, is also available.
---
Continue reading our series of articles or contact us now about the diverse audio solutions from Nuvoton.