Intelligent Memory – DRAM & NAND for industrial and Automotive Applications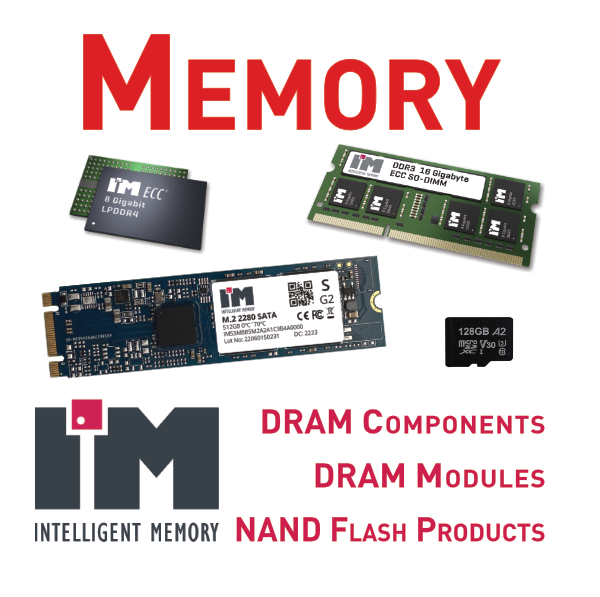 Intelligent Memory is a joint-venture of industry experts and companies with one common mindset:
"Making innovative and better DRAM and Flash products that meet the future demands of our industry with the highest capacities, quality and longevity."
IM offers following product range:
DRAM Components

(Standard SDRAM to DDR4, ECC SDRAM to LPDDR4)

DRAM Modules

(Various form factors, Unbuffered, Registered, UDIMMs, SODIMMs, SDRAM to DDR5)

NAND Flash products

(eMMC, SD, USB, SATA, PCIe)
DRAM Components
Intelligent Memory's portfolio for DRAM components cover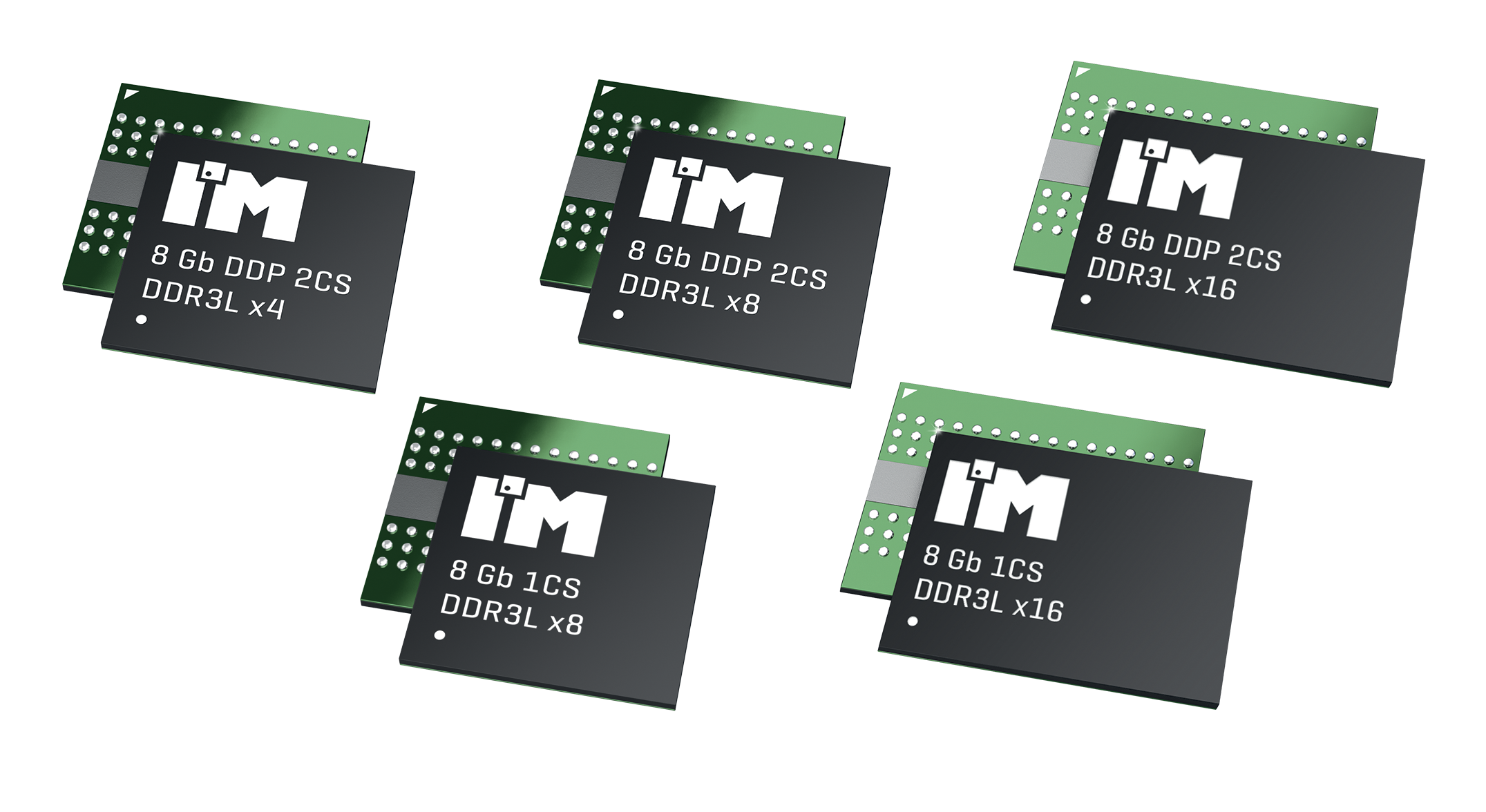 Densities 64Mb up to 16Gb
ECC on-chip at SDRAM, DDR, DDR2, DDR3 and LPDDR4 available
AEC-Q100 products available
Commercial & industrial grades in all DDR sub-families available
Especially the ECC feature (up to 8Gb) brings a lot of benefit for industrial and automotive use. The on die algorithm corrects single bit errors on the fly, elevating your application to new levels of memory reliability previously only attainable in servers.
IM's ECC DRAM components are drop-in replacements for conventional DRAM chips and do not require hardware or software changes to function. The data correction is performed within the chip itself without noticeable delays or latencies and completely independent of a processor.
DRAM Modules
Based on above mentioned DRAM components IM offers a broad line-up of DRAM modules in form factors of common use. Featuring the ECC capabilities of the used DRAM components, this portfolio targets industrial applications having the need for a reliable operation:
Densities up to 64GB
Very low and ultra low profile options (VLP/ULP)
Industrial grade for all form factors and DDR technologies
Very high reliability with built-in ECC features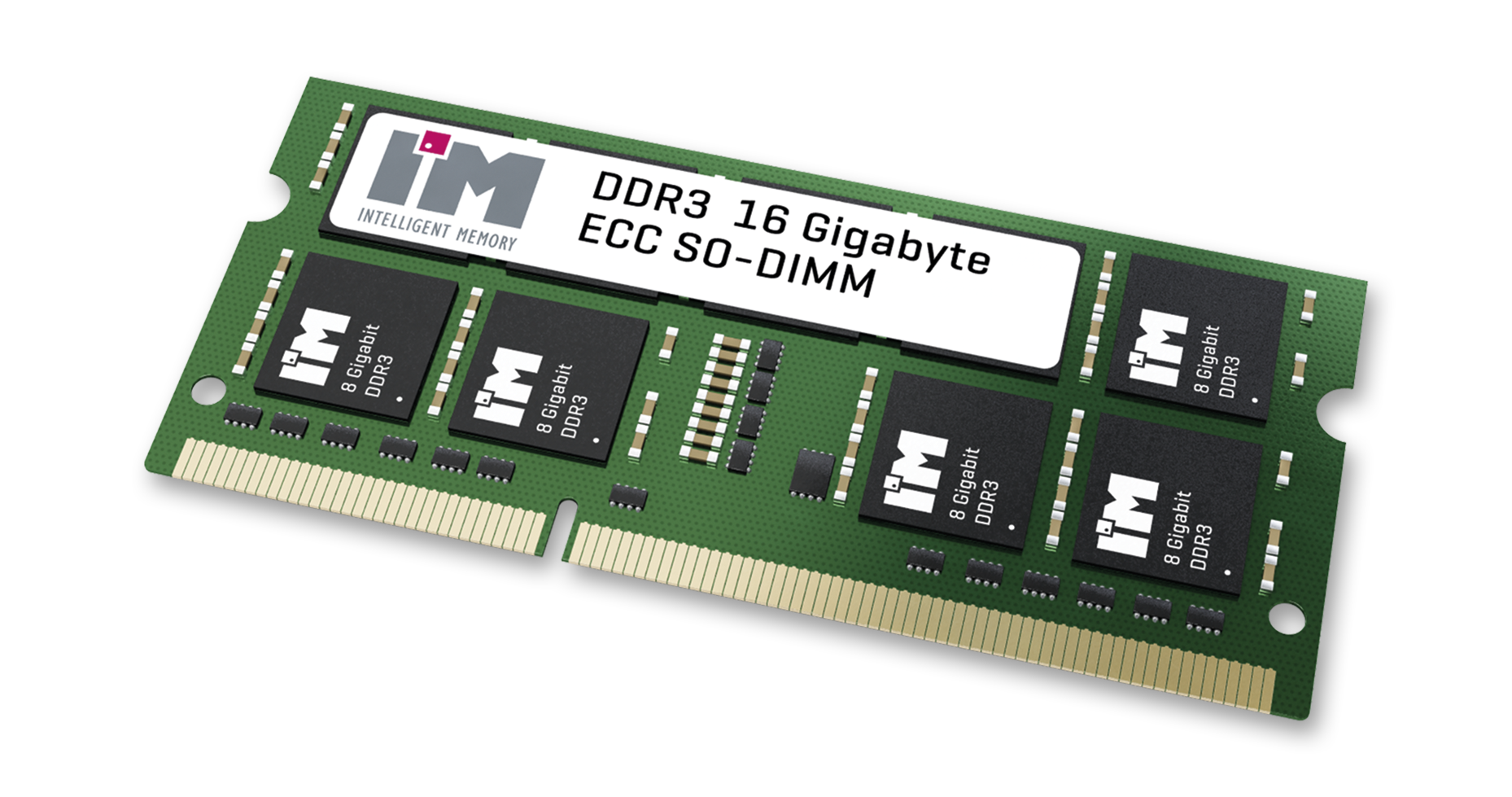 Common used DIMM form factors like LRDIMM, RDIMM, UDIMM, RSODIMM, SODIMM and Mini-RDIMM/Mini-UDIMM products are available.
NAND Flash Products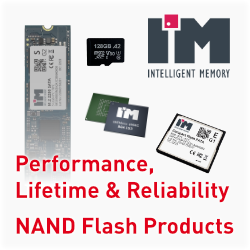 Intelligent Memory has been offering its own wide range of specialty, industrial grade NAND memory products since 2014.  They include different form factors, NAND Flash types, interfaces and capacities from legacy products, such as CompactFlash cards, to the latest PCIe technology. 
IM's NAND line-up includes 3 family categories: Emerald (SLC grade), Ruby (pseudoSLC grade) and Silver (MLC/TLC grade), which are classified by their endurance​. 
Some families offer sub-categories, such as the longevity option which offers extended long-term availability​. All products come with IM's full range of technical support and tools​.
Intelligent Memory's NAND memory products feature …
Available as removable media, embedded form factors and BGA components​
Equipped with high quality hardware and industrial grade firmware ​
Developed and tested for demanding operating environments​
Offered in different grades and customized for specific applications to optimize performance, lifetime and reliability​.
eMMC in automotive AEC-Q100 Grade 3 and Grade 2
Industrial grade at all form factors (eMMC, SD, SATA, PCIe, PATA & USB)
Tools & technical support for test (workload generator, live performance evaluator, life time monitoring and more)
To sum it up
With hundreds of years of collective experience Intelligent Memory has developed their family of DRAM & NAND memory components & modules.
IM' and Ineltek's focus is support customers with high quality technical feedback and fast response.
Benefit from a high reliability operation for your industrial or automotive devices! Ask us about sample options for evaluation. Lead times of around 10 weeks makes it possible to start series production in short term.
Get in touch with us to choose the right part for your application now!