Hantronix introduces a new series of TFT displays with a wide operating temperature range covers -30°C up to +85°C
Hantronix TFT color modules are now available in a much wider temperature range.
Storage, operating temperature range of -30°C to +85°C (-22F to +185F). This exceeds the typical operating temperature range of -20°C to 70°C(-4F to 158F) for most TFT modules.
Due to the wider temperature range of -30°C to +85°C, it can be used in outdoor, harsher environment, or higher industrial grade applications.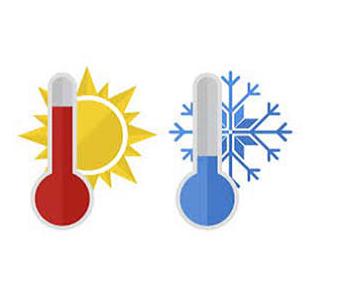 Hantronix Engineering team started with the use of highest grade materials, parts, and components in getting the right mix for this wider temperature range. The wider temperature range is also complemented with the higher brightness of the display(500 to 1,000 nits display brightness).
Wider temperature range and higher brightness are an essential combination for a higher industrial grade application.
Overview of Hantronix TFT color modules with wider temperature range -30°C to +85°C:
5"; 320×240; 800 nits brightness, resistive touch screen option available
3"; 480×272; 650 nits brightness, resistive touch screen option available
7"; 640×480; 900 nits brightness, resistive touch screen, LVDS options available
7", 800×480; 500-1000 nits brightness, resistive touch screen, LVDS options available