BoostedNFC for Wearables Improves Contactless User Experience

Aldermaston, UK: February 12th, 2016 – Ineltek Ltd, the UK and Ireland arm of Germany's largest independent semiconductor distributor has added the ams AS3921 NFC (Near Field Communications) analog front end device to its already formidable array of wireless semiconductor solutions. Equipped with ams' own BoostedNFC technology, the device enables huge gains in performance for space-constrained applications such as smart watches, wristbands and other wearables.
Reduced antenna size is a common compromise in miniature electronic systems with typical implementations at a small fraction of those available in contactless cards and smartphones. The resulting reduction in wireless performance can lead to poor user experience in attempting contactless payment from a wearable device. AS3921 overcomes this, boasting phenomenal performance figures: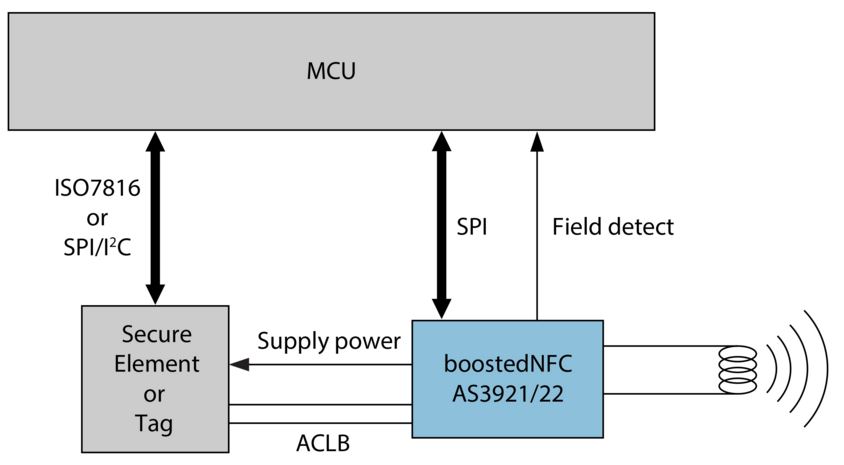 BoostedNFC – 900% increase in NFC reader operating volume

 WL-CSP 2.115mm x 1.735mm – 2/3 decrease in circuit footprint

 12uA operation – 80% reduction from typical NFC controllers

 100mm2 antenna size compared to 2150mm2 for contactless card

 AS3921 complies ISO/IEC 14443 (types A and B) and FeliCa™ RFID protocols
These industry-leading numbers bring tangible benefits in real-world implementations: more reliable connection to payment terminals and ticket barriers, faster perceived transactions and greater convenience of use.
Ineltek is able to provide samples, pricing, technical data and evaluation tools for the AS3921. Contact your local Ineltek sales office for details or e-mail info@ineltek.co.uk.
About INELTEK
INELTEK GmbH (Heidenheim, Germany) is the leading independent semiconductor distributor in Germany. Ineltek has been supporting customers in Central Europe for over a quarter of a century and has an unparalleled reputation for Design-In Expertise and Service. Ineltek UK has been delivering this same philosophy to the UK and Ireland marketplace since 2010 via a differentiated product offering, personal service and value-add design services. http://www.ineltek.co.uk