EMC Filters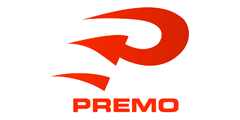 Single-Phase Filters
FA Series Chasis Panel Mounting Single Phase (1-30A)

Chassis mounting single stage filter for general purpose
Good attenuation over a wide frequency range
Small size
Low leakage current
---
FB Series High Attenuation Single Phase (1-20 A)

Double stage filter
High attenuation
General purpose applications with high EMI levels
---
FC Series SMPS Chasis Panel Mounting Single Phase (3-10A)

Chassis mounting double stage filter
High symmetrical attenuation
For switched mode power supplies
---
FE series High Attenuation Single Phase (1-20 A)
Chassis mounting single stage filter
General purpose
Good attenuation within a wide frequency range
Low leakage current
---
FEH Series High Attenuation Single Phase (1.30A)

Chassis mounting single stage filter
General purpose
Good attenuation within a wide frequency range
Low leakage current
---
FEHV Series High Attenuation Chassis Panel Mounting Single Phase (6-30A)

Double stage filter
Special performance for single phase frequency inverters
Very high asymmetrical attenuation
---
FF Very High Attenuation Chasis Panel Mounting Single Phase (3-20A)

General purpose filter
Double stage filter
High insertion loss
---
FFH Very High Attenuation Chasis Panel Mounting Single Phase (1-16A)

Double stage filter
Very high attenuation (both symmetrical and asymmetrical)
For application with high EMI levels
---
FFHV Very High Attenuation Chasis Panel Mounting Single Phase (6-30A)

Double stage filter
Special high performance for single phase frequency converters
Very high attenuation
---
FL Single Phase Chasis Panel SMPS (1-10A)

High attenuation for switched mode power supplies
Double stage filter
Very high asymmetrical attenuation
---
PE Plastic Case Filter For PCB Mounting

General purpose
Small plastic case filter for PCB mounting
Well priced and very small: saves space and costs
Excellent attenuation for wide frequency ranges
Low leakage current (< 0.25mA)
For logical digital circuits
---
PF General Purpose

Chassis mounting single stage multi purpose filter
High currents
---
FD/FDC/FDV IEC Connector

Multi purpose IEC connector filter
FD: IEC connector filter
FDC: with earth inductor; high immunity
FDV: with voltage protection
---
FT/FTO IEC connector filter

With IEC connector, fuse and switch
Wiring, selector and fuse holder available on request
Small size
M: for electro-medical applications
---
FTC Chasis Panel with Fused IEC conector + Switch High Attenuation (1-6A)

Compact filter with IEC connector, fuses and switch
High performance single stage filter
ZC: with earth inductor for high immunity level
ZM: for electro-medical applications
---
FTN Chasis Panel with Fused IEC conector + Switch (1-6A)

Filter with IEC connector, fuses and switch
Multiple purpose
M: for electro-medical applications
Low leakage current
---
Three-Phase Filters
FVDT 3-Phase for Frequency Converters without Neutral (up to 150A)

The double stage three-phase filters
High performance with frequency converters
High currents
Heavy current version available on request
---
FVDT 3-Phase for Frequency Converters without Neutral (150A-900A)

Double stage ultra-compact three-phase filters
High performance at frequency converters
---
FVSB Three pase double stage filter

For industrial facilities
Small size
Easy installation
---
FVST 3-Phase for Frequency Converters without Neutral (6-110A)

Three-stage single-phase filter
For fast switching applications
High currents
Heavy current version available on request
---
HCWMGF Series: Three phase filters for wind mill applications

High-performance filter for rated currents up to 2500A
Attenuation loss for class A conformance
Optional protective cover for busbar
Power for IT networks
---
DTRF Series: Low leakage current three phase filter for regenerative converters

DIN guide optional for rail conveyors (DIN ended reference)
LL models for very low leakage current
NL Models for better cushioning
---
FVTC: Three phase one stage filter for motor drive applications

For industrial motor drive applications
Optional protection covers
Compact size
---
FVRB: Three phase one stage filter for regenerative converters

For regeneration units
Good saturation resistance
Compact size in book-style and easy to install
---
FVDB: Three phase double stage filter for industrial applications

For three-phase inverters and power drive systems
Compact size in book-style and easy to install
Heavy current version available
---
 DC Filters
FEDC DC Filter for PV application

Maximum operating voltage: 1200 Vdc max.
Operating frequency: DC.                      
Single stage  
Hi-pot test voltage: L/N-›PE: 3600Vdc 2s.         
For PV (Photovoltaic) Inverters
L-›N: 3000 Vdc 2s     
For Other DC applications 
Application class: HMF Acc.TO DIN 40040     
Compact size  
(-40ºC/+100ºC/95% RH, 30d)  
According to UL1283 and EN 60939.
Flammability class: UL 94 V2.                    
* FEDC- xxxxx -LL – Without Cy Capacitors
---
Three-Phase + Neutral Line Filters
FVTO-IV Three Phase with Neutral Double Stage Filters

For frequency converters/PDS
Footprint mounting
High attenuation
Small size
---
PFT 3-Phase + Neutral General Use (3-150A)

Three phase with neutral filter
For switching applications
---
FVNSB: Three phase + neutral filters for industrial applications

For Industrial machinery units
Now available up to high current               
Compact size with Neutral Line  
---
Output Ferrites

N-X Inverter Output Ferrites
Output Ferrites (N-X) are especially effective in reducing electromagnetic interference from the motor cable, as they introduce an impedance between the Inverter and the motor.
Output ferrites are particularly useful in reducing electrical noise in the frequency range 5 to 20 MHz, as there is no other suitable noise suppression means in this frequency range. Output ferrites should be placed around the cable between the Inverter and Motor, as near as possible to the Inverter.
The cable (excluding earth wires and shielding) should pass through the ferrite at least twice.
---
DV/DT Output Filters
| Product | I RMS (A) | L (mH) | CX (nF) | CY (nF) | Leakage Current (µA) |
| --- | --- | --- | --- | --- | --- |
| FOVT-008B | 8 | 0,2 | 4,7 | 100 | 258 |
| FOVT-055B | 55 | 0,2 | 10 | 100 | 320 |