Microchip`s Zero-Drift Op Amps MCP6V-Series with EMI Filtering

New part MCP6V51 with 45V & 2 MHz
45V, 2 MHz Zero-Drift Op Amp with EMI Filtering
The MCP6V51 operational amplifier provides input off set voltage correction for very low off set and off set drift. This device provides a gain bandwidth product of 2 MHz, is unity gain stable, has no 1/f noise, and provides superior CMRR and PSRR performance. These products operate with a single supply voltage from 4.5V to 45V, with a maximum quiescent current of only 590 μA.
Key Features
Zero-drift architecture
Maximum off set of only 15 μV
Maximum off set drift of 36 nV/C
Wide operating range: 4.5V to 45V
No 1/f noise
GBWP of 2 MHz
Enhanced EMI rejection
Small 5-pin SOT-23 and 8-pin MSOP packaging
Easy to Use

EMI fi ltered Inputs
Rail-to-rail output
Unit gain stable
Benefits
Zero-drift architecture provides reliable performance and eliminates 1/f noise
On-chip EMI fi lter reduces risk of electrical noise and reduces overall system cost
Low power and small packages make the device ideal for precision applications
Microchip`s Zero-Drift Op Amps Series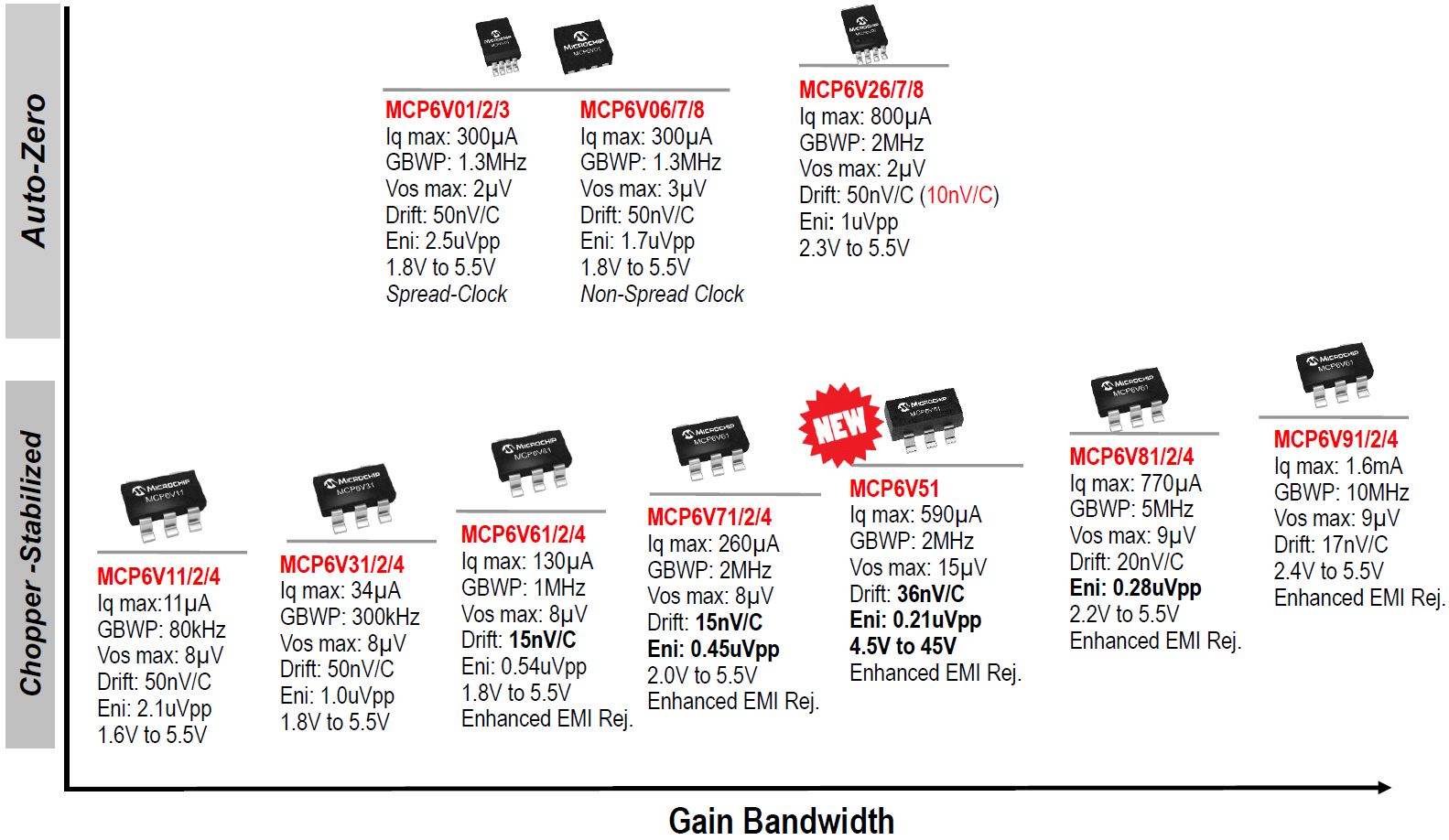 Microchip`s EMI Hardenend Amplifiers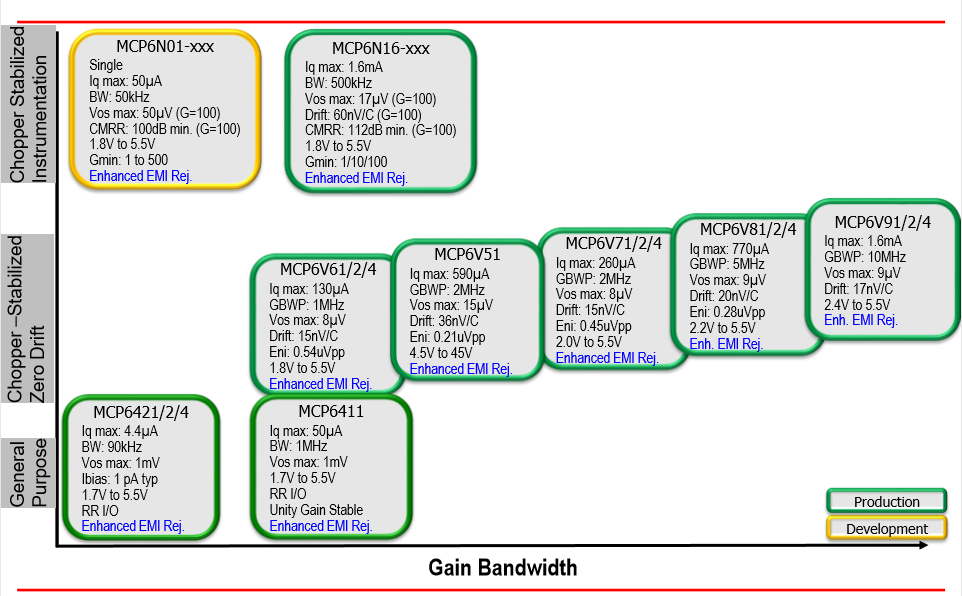 New Aplifiers Hardenend against EMI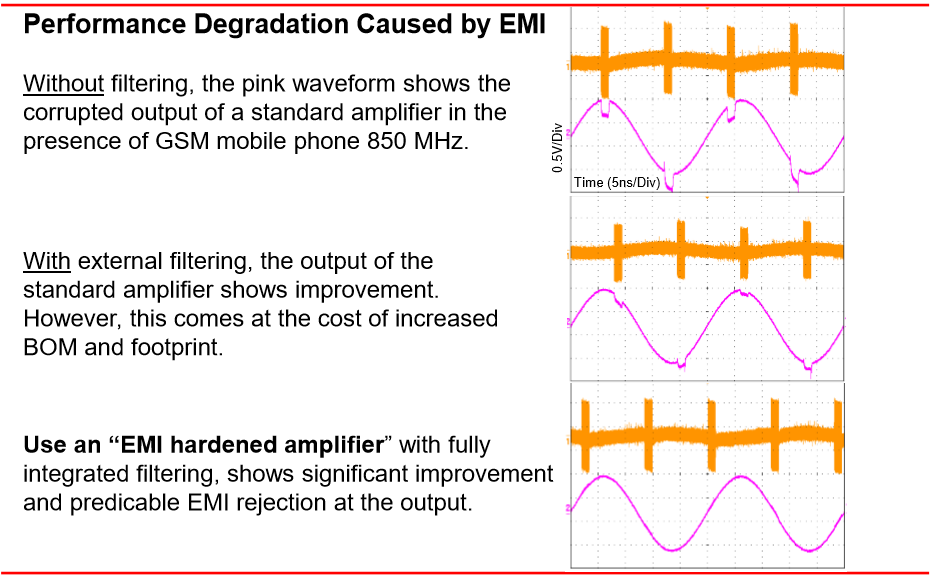 Detailed information and datasheets will be available here.