Microchip`s HV96001 LED driver for flicker free dimming applications down to 0,1% level and lower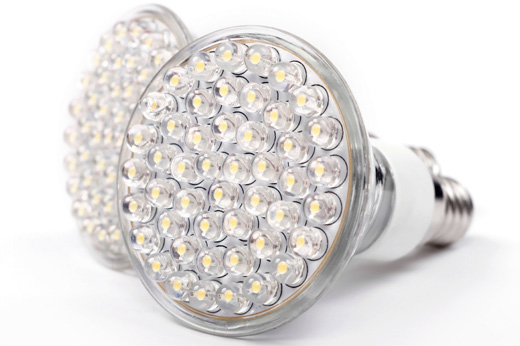 The HV96001 LED driver targets offline lighting applications requiring wide dimming capability. The device is capable of linear dimming and PWM dimming, with the PWM dimming capable of flicker-free dimming down to 0.1% level and lower. The device adjusts the output voltage of the AC to DC conversion stage for maintaining a high conversion efficiency over a wide range of the LED load voltage. It also maintains a precise control over the LED current amplitude, thereby maintaining the consistent color temperature. The device is best suited for connected/smart lighting applications and supports a broad range of wired and wireless protocols.
Features
Wide input voltage range: 8V to 60V
Linear dimming: with wide range of amplitude control of the LED current
Pulse Width Modulation (PWM) (Digital) dimming; capable of dimming to lower than 0.1% with PWM pulse width <250 ns
Flyback converter: with automatic output voltage adjust-ment for maintaining high system efficiency
Boost converter (sepic topology) with near zero voltage ripple
Vdd regulator with 5V output, 10 mA load current capability
Fault recovery with auto-retry delay set using timing capacitor
UVP for Vdd and flyback Vout
OVP for LED load voltage (flyback Vout)
OCD for load switch current
Stuck-at-zero Detection of Dimming (DIM) signal
OCP of output current with auto retry delay
The device supports a broad range of wired and wireless protocols
Applications
Discrete LED driver solutions

Universal LED drivers

Offline LED lighting applications
App Note: SEPIC LED Driver Demo Board for Automotive Applications
Benefits
A cost-effective integrated solution for dimming control and power management
Supports broad range of wired and wireless protocols
Enhances system value with several protective device features
Proprietary dimming architecture helps achieve stable operation down to 0.01%
HV96001 Evaluation Board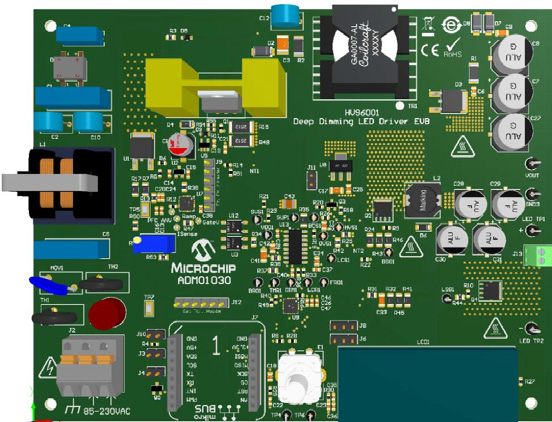 The HV96001 Off-Line LED Driver Evaluation Board is fully assembled and tested to evaluate and demonstrate the HV96001 LED driver. In the primary side, the Flyback converter has implemented an active Power Factor Correction (PFC) control algorithm by a PIC® MCU that commands the switching sequence in such a manner that the input current follows the input voltage envelope.