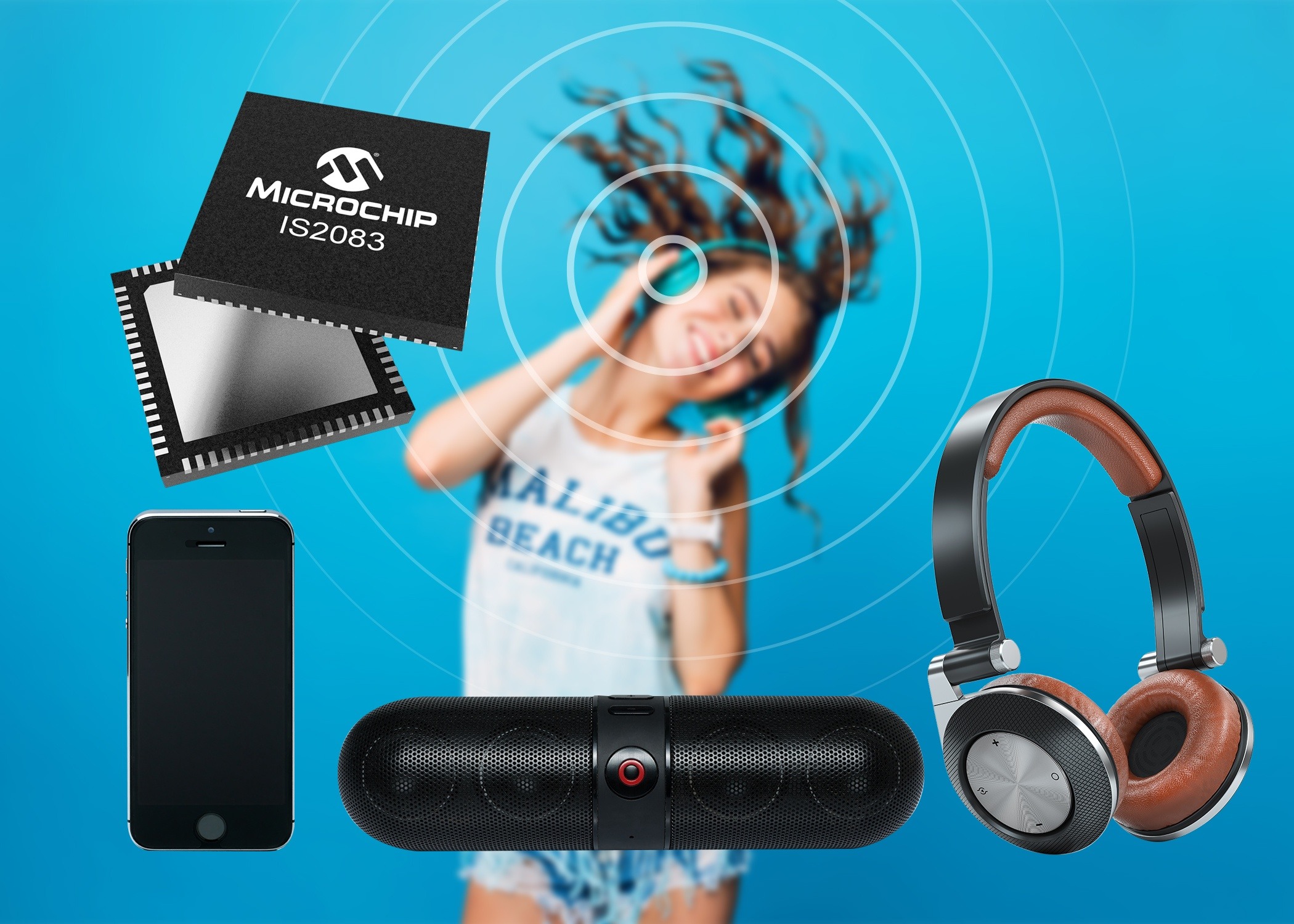 To help Bluetooth® speaker and headphone manufacturers maintain product differentiation in the competitive wireless audio market, Microchip Technology Inc. (Nasdaq: MCHP) released the next generation of its Bluetooth 5.0-qualified dual-mode audio IC and fully certified module.
Measuring just 5.5 x 5.5 mm, the low-power IS2083BM IC is ideal for small form factor designs and gives developers more space to use larger batteries in end products. Both the IS2083BM IC and BM83 module enable customers to reduce Bill of Materials (BOM) with highly integrated features, including:
Embedded Mode: Eliminates the need for an external host MCU to support application functionality
Integrated Power Amplifier: The integrated power amplifier includes up to +9.5 dBm output power, removing the need for an external power amplifier
Large Flash memory: With an integrated 2 Mbyte Flash memory, this feature provides the ability to store updated files during over-the-air (OTA) updates and software settings without external storage
Support for Sony's LDAC™ audio codec technology*: This technology extends high-resolution audio beyond audiophiles and into mass market Bluetooth wireless products
The IS2083BM IC and BM83 module also integrate Bluetooth Low Energy (BLE) Data Length Extension (DLE) and LE Secure Connection (LE SC) that enables approximately 2.5 times higher data throughput and improved security when transmitting data such as during firmware updates.
The IS2083BM IC and BM83 come with a suite of development tools, Microchip's mobile application and example codes for rapid development.
For more info, contact an Ineltek office within your area or contact us at info@ineltek.com.