Wireless Connectivity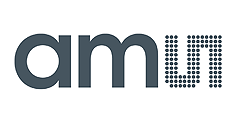 Thanks to years of experience in analog design ams has developed a number of transmitter and receiver IC transceivers across different frequency bands (15kHz to 928MHz).
Sensor Tags and Interfaces
| Product | Description |
| --- | --- |
| AS3953 | NFC to SPI interface chip |
| AS3955 | NFC to SPI/I2C interface NFC Forum Compliant Dynamic Tag |
| SL13A | RFID sensor tag and data logger IC |
| SL900A | EPC sensor tag and data logger IC |
---
Wireless Sensor Connectivity
For the LF frequency band (15kHz to 150kHz) ams offers both 1D and 3D wake-up receivers. Highly energy efficient solutions can be developed with hardware implemented preamble detection and optimized sensitivity.
| Product | Description |
| --- | --- |
| AS3930 | Programmable 1D LF wake-up Receiver |
| AS3932 | Programmable 3D LF wake-up receiver |
| AS3933 | Programmable 3D LF wake-up Receiver |
| AS3935 | Lightning sensor IC with embedded algorithm |
---