Light Sensors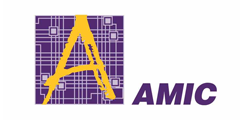 Amic Technology sensors are detecting;
1. Ambient light detection: Detect light intensity (lux) Detect light spectrum, including human visible light and near Infrared

2. Proximity Presence:
Detect object presence by means of the Infra-Red reflection light intensity.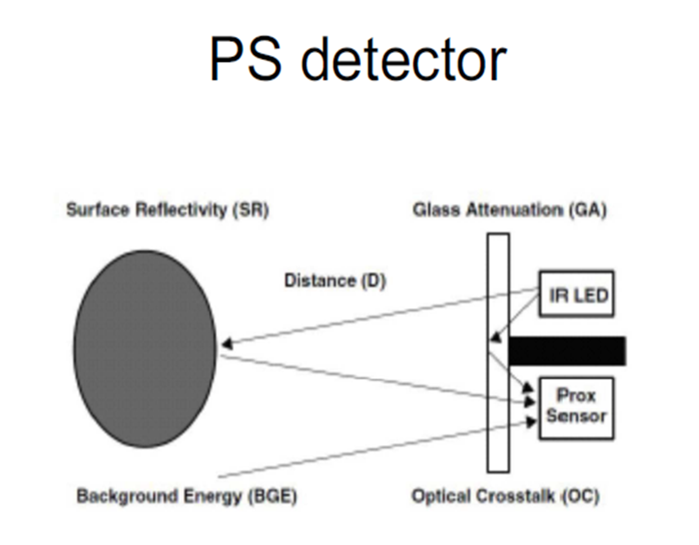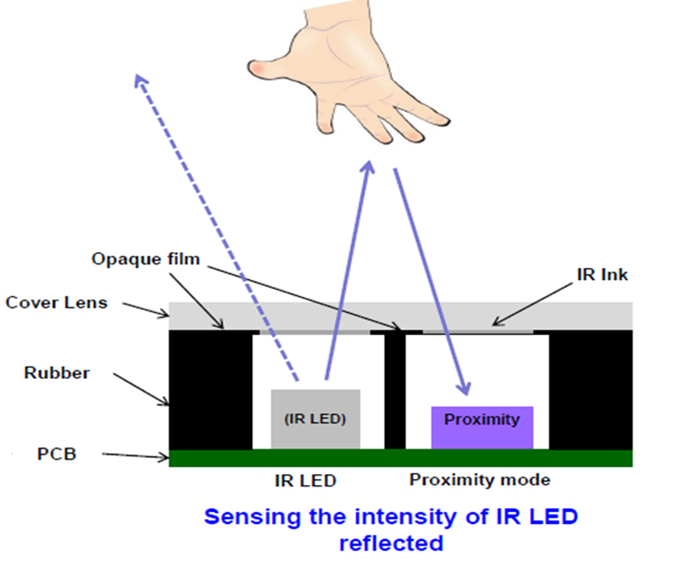 Key features
Amic's proximity sensor advantage in Smart Phone application
Pin to pin compatible with major suppliers
Different aperture pitch supported
Strong/Smart capability of crosstalk cancellation
No extra isolator needed (reducing mechanical overhead and costs)
Low Power consumption
No blind zone issue
Support black card in zero distance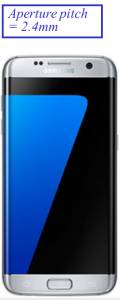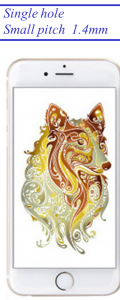 ---
No need for extra isolator to eliminate background noise.
Cross talk cancellation can be done by chip itself using just one command set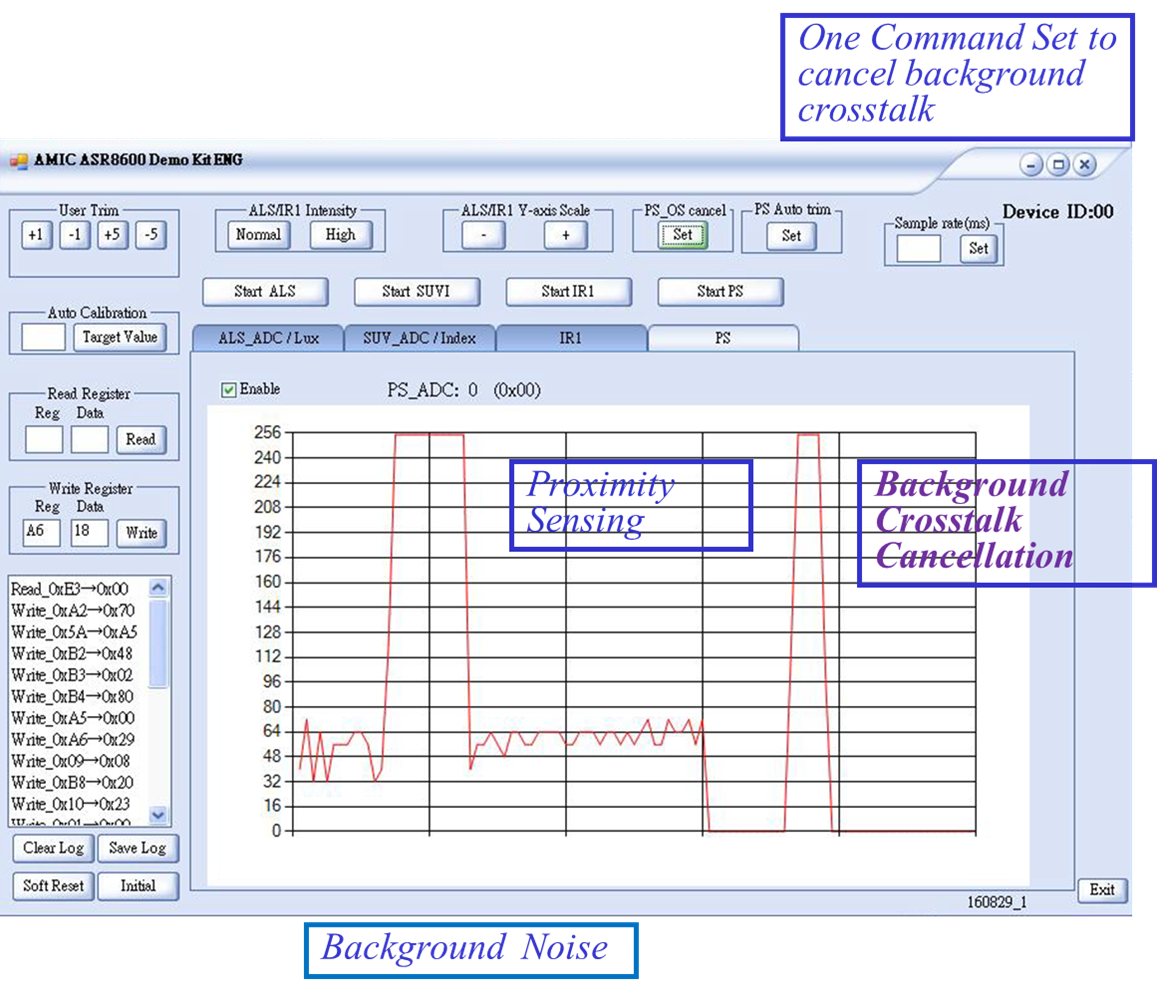 Applications
Display panel backlight dimming.
Solar UV index detection
Presence detection
Lighting management
Cell phone, touch-screen disable function (ASR8800)
Surveillance camera (ASR8601)
Product range overview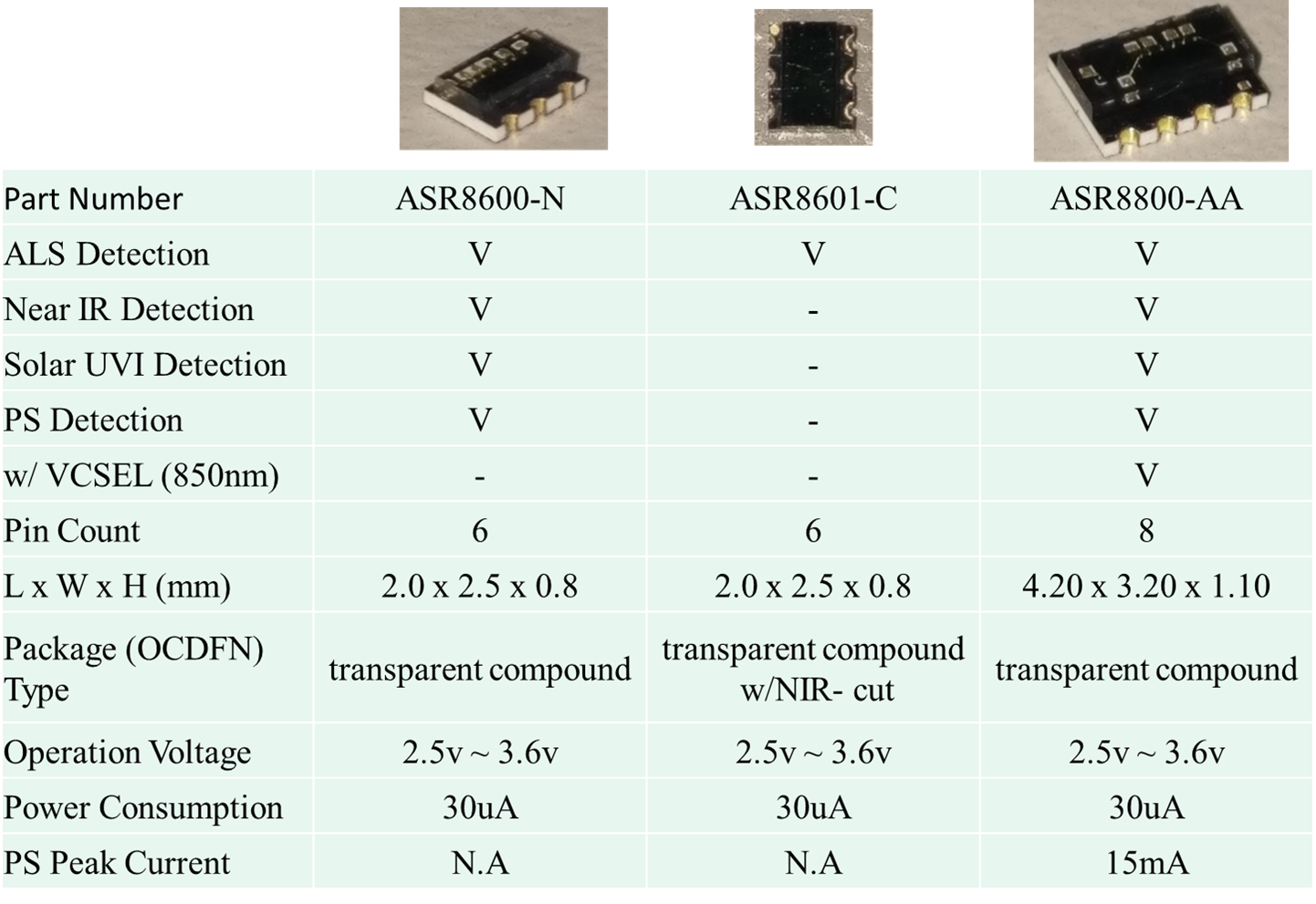 ASR8601 is with IR cut compound package. Suitable for surveillance camera applications requiring NIR night vision.
No background noise issue when IR LED of night vision camera is activated
Offering small aperture single hole solution for proximity sensor in smart phone
Pitch = 1.4 mm ASR8800-BA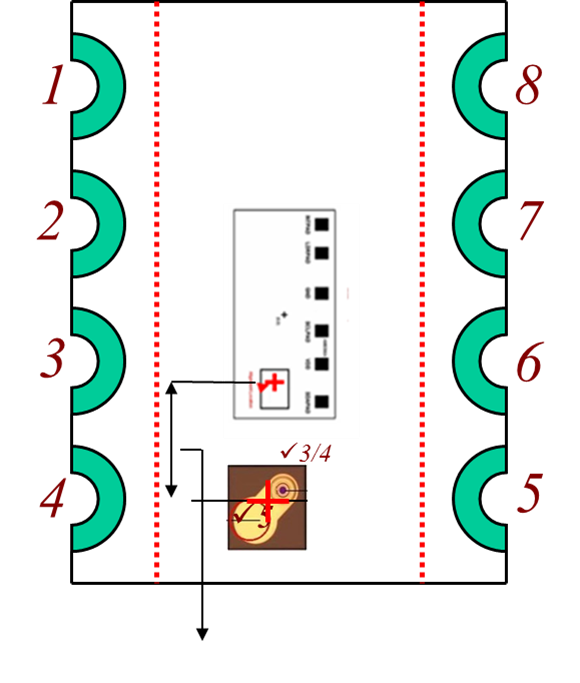 Pitch = 2.4 mm ASR800-AA