Microchip's Smallest & Lowest Power Clock Generators
PL611s-XX, PL611-XX, PL613-XX
In complicated circuits, it's fairly common to have several unrelated clock frequencies to serve the needs of various system clock requirements. Microchip's line of Low-Power Clock Generators are general purpose, high performance clock ICs, that can accept a single crystal or reference clock input and produce 1 to 8 outputs. These programmable clocks dramatically simplify timing architectures by integrating multiple crystals and oscillators in a single IC, greatly reducing size and power requirements, while increasing quality and reliability of the system.  They can also convert a low-frequency input to up to 200MHz output.   
APPLICATIONS
General purpose clocking, multiple crystal and oscillator replacement, where reference input is present.
Video conferencing, Audio equipment, Networking, Augmented reality, Femtocell, Set-top boxes, Optical networks, Multi-function printers, Routers, Laser meters, Test equipment, Drones
FEATURES
1-3 PLLs to generate 1 to 8 output frequencies
Ultra-low power at 1.8V
Power down mode (PDB): <5 μA typical
Smallest footprint: 2.0 × 1.3 × 0.6 mm, 2 outputs (PL611s)
Various voltage levels on each output (PL613-21)
 BENEFITS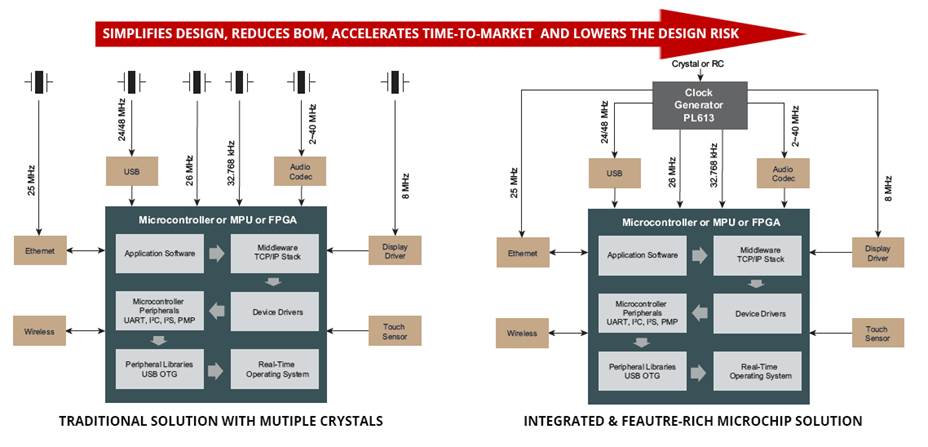 EXAMPLE
Two Low-Power clocks supporting HD Video Drones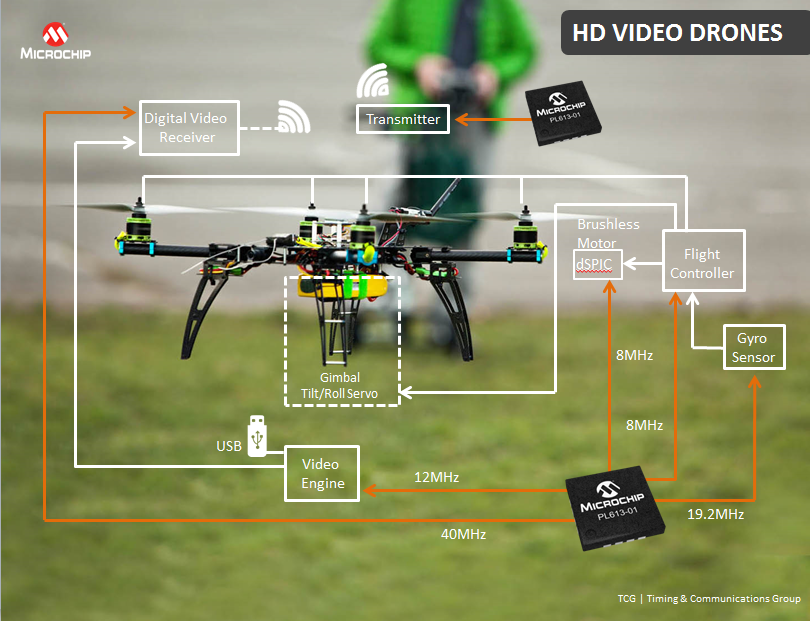 To receive even more information like technical data sheets or price information please contact an Ineltek office within your area or contact us at info@ineltek.com.