Successive Approximation Register (SAR) Analog-to-Digital Converters (ADCs) are a great choice when you need low power consumption and superior AC and DC performance. Our SAR(Successive Approximation Register) ADC portfolio includes devices that range from 10-bit to 16-bit resolution and offer a wide selection of speeds, features and package types to meet your specific design needs.
For automotive applications, Microchip offers the only automotive-rated 1 Msps, 16/14/12-bit Differential Input SAR with AEC-Q100 qualification currently available on the market.
MCP33151(D)/41(D)-10/05 is fully AEC-Q100Qualified (Temperature Grade 1: -40°C to +125°C). This family is recommended for all automotive designs
Why to use MCP331x parts:
Is designed to operate in high temperature and high electromagnetic environment
Low power consumption saves power and related costs
Smaller footprint equals less PCB and less cost
MCP331x1D-10 is the only 1Msps, full differential input SAR ADC with AEC-Q100 qualifications in the market
Self Calibration features improve offset, gain, and linearity errors
16/14/12-Bit Resolution ADC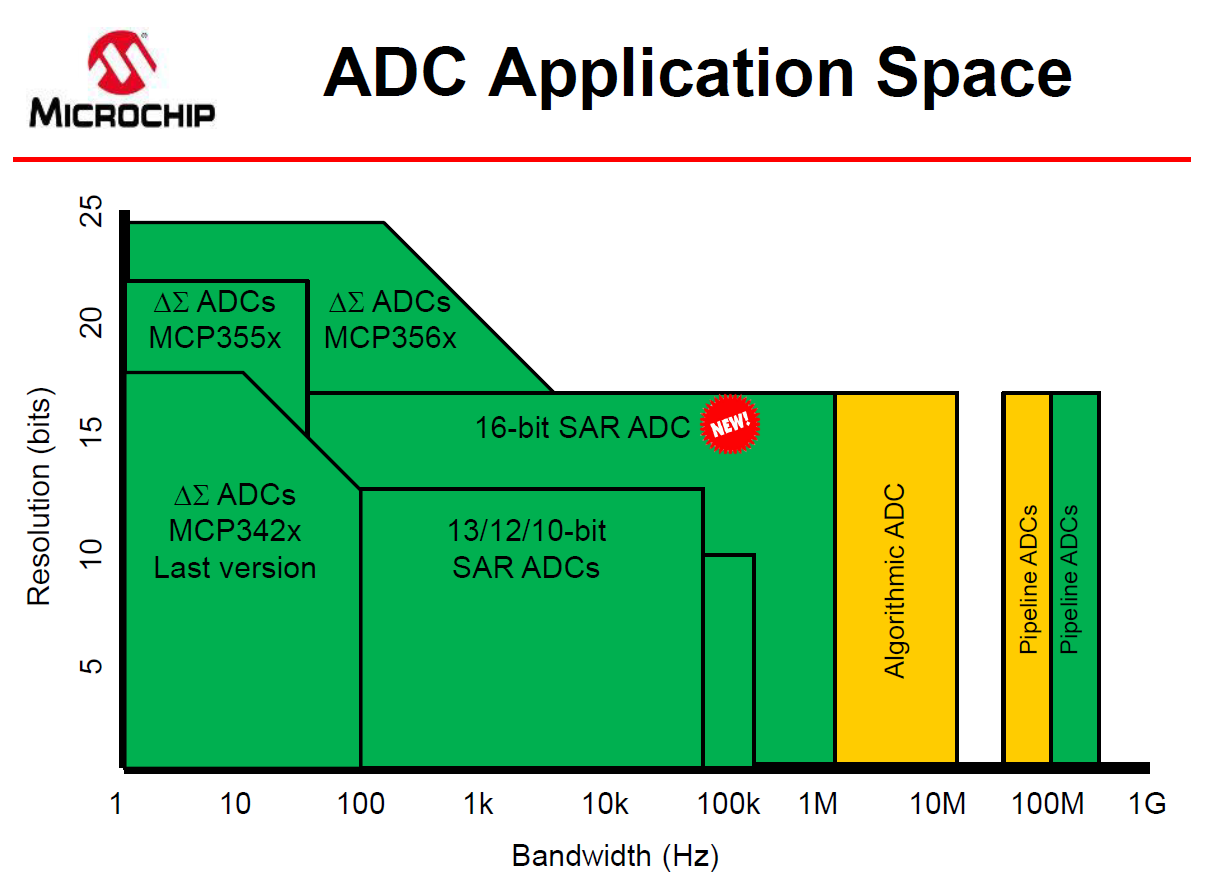 Applications:
Motor control applications
Medical instruments like Glucose, Cholesterol, ECG/EKG, Heart Rate 
High precision data acquisition
Industrial & consumer data acquisition systems
Switch-mode power supply applications
Battery-power equipment
Test Equipment
Electric Vehicle Battery Management Systems
More information about Microchips ADCs please find here.