Microchip PolarFire FPGA Imaging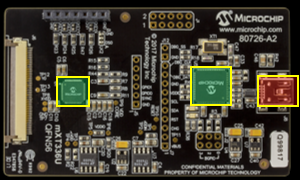 Industry leading low power Imaging:
Microchip's FPGA product portfolio offers scalable production ready IPs through in-house development and using our third party partner ecosystem. The in-house IP portfolio covers the latest embedded vision IPs like MIPI, SLVS-EC, CoaXPress, Serial Digital Interface (SDI), HDMI etc, while our partners cover offerings in Machine Learning, H.264, DisplayPort and HDCP IPs, with many more IPs being added continuously.
Examples of Microchips IP: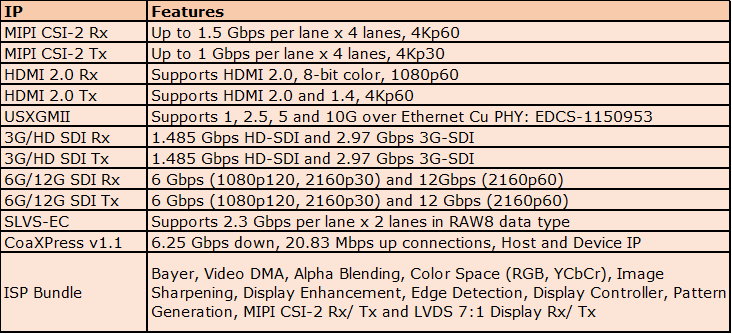 Available 3rd Party IP includes:H.264 Encoders, JPEG 2000 Compression,CoaxExpress 12.5Gbps Host and Device, Core Deep Learning Caffe CNN Compiler and many more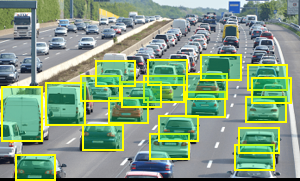 Microchip FPGAs enable power-optimized machine learning inference on the edge. Compared to MCU, CPU, GPUs and AI ASICs, Microchip FPGAs:Offer large DSP compute capacity (up to 1480 x18 x 18 Math Blocks) vs. MCU/ MPU/ CPU
Have lower power dissipation (~3-4W Core Power) vs. CPU/ GPU (>20W)
Have up to 50% lower power dissipation over competitive mid-density FPGAs
Offer scalability based on required performance
Integrate video, connectivity, security etc. vs. ASICs
PolarFire FPGA Video and Imaging Kit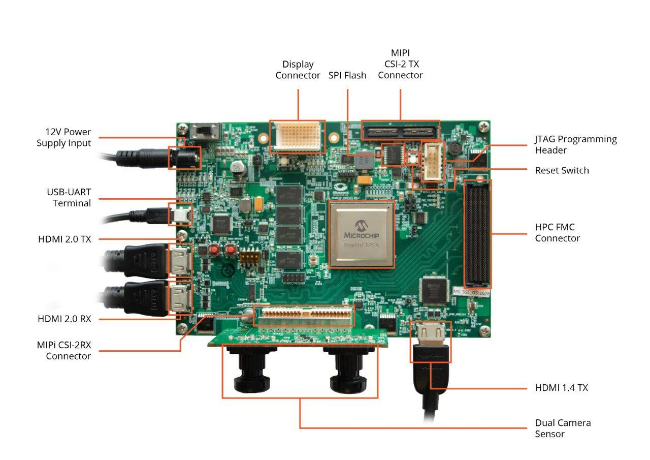 Microchip's PolarFire Video and Imaging Kit offers a high-performance evaluation of 4K image processing and rendering using dual camera sensors as well as numerous display interfaces. The kit is purpose-built for effortless prototyping of popular imaging and video protocols including MIPI CSI-2 TX, MIPI CSI-2 RX, HDMI 1.4 TX, HDMI2.0, DSI, and HD/3G SDI.
For more info, contact an Ineltek office within your area or contact us at info@ineltek.com.