If your analog-to-digital conversion application requires low power consumption and high accuracy and reliability, our high-speed and compact pipelined Analog-to-Digital Converters (ADCs) are excellent options. The 200 Msps MCP37DXX series of high-speed ADCs range from 12-bit to 16-bit resolution and include integrated Digital Signal Post-Processing (DSPP) options, such as decimation filters for improving Signal-to-Noise Ratio (SNR) and Digital Down-Conversion (DDC), eliminating the need for the microcontroller or microprocessor to handle these post-processing functions. These ADCs can reduce your overall system hardware requirements, complexity, development time and costs.
Competitively low power consumption enables new system designs for battery-powered, portable and space-constrained applications
Small packages, such as a 9 × 9 mm VTLA and 8 × 8 TFBGA, are available for space-constrained designs
Compact BGA package eliminates the need for external reference decoupling capacitors, saving space and reducing costs
Feature-rich and versatile, these ADCs with their integrated Digital Signal Post-Processing (DSPP) options are well-suited for industrial/consumer data acquisition and low-power applications 
Piplined A/D Converters Product Overview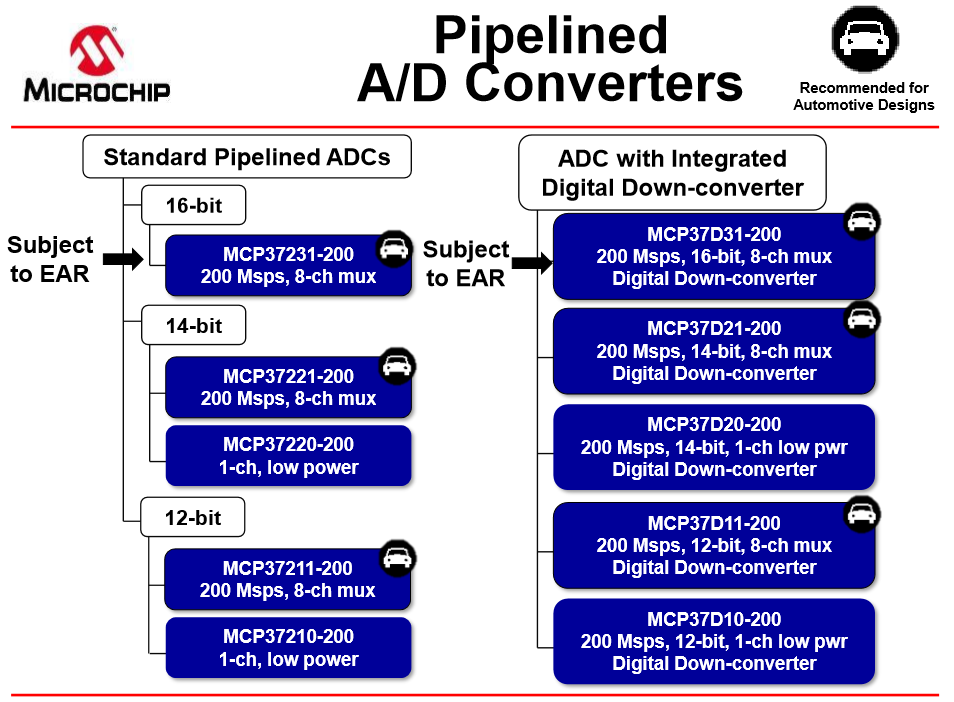 Detailed information and datasheets will be available here.