Functional Safety Ready for Safety-Critical Applications
The AVR DA family is recommended for safety critical applications targeting both industrial and automotive products (IEC 61508 and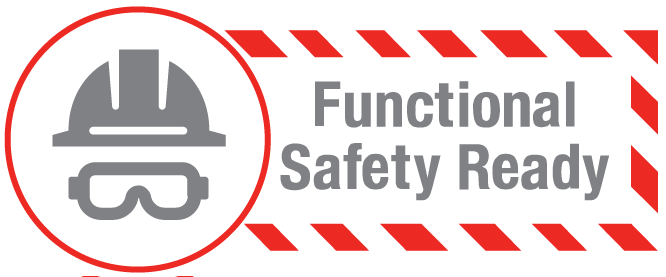 ISO 26262). We also offer the MPLAB® XC8 Functional Safety Compiler License, which is a TÜV SÜD certified compiler package that supports 8-bit PIC® and AVR® microcontrollers. Documents such as FMEDA reports and safety manuals are available on request. Safety-certified development tools are also available for this product. Please contact your local Microchip sales office or your distributor for more information.
AVR DA Key Attributes
Internal 24 MHz oscillator
Up to 128 KB of Flash memory
Up to 16 KB SRAM
Up to 22-channel, 130 ksps 12-bit differential Analog-to-Digital Converter (ADC)
10-bit 350 ksps Digital-to-Analog Converter (DAC)
Analog Comparator with scalable reference input
Up to three Zero Cross Detectors (ZCDs)
Cyclic Redundancy Check (CRC) scan
16-bit Real Time Clock (RTC) and Periodic Interrupt Timer
Configurable Custom Logic (CCL) peripheral
Up to 10-channel Peripheral Event System
Configurable, internally generated reference voltage
USART/SPI/dual-mode Two-Wire Interface (TWI)
Available packages:

64-pin TQFP/VQFN
48-pin TQFP/VQFN
32-pin TQFP/VQFN
28-pin SOIC/SSOP/SPDIP
Key Features for Capacitive Touch
Low CPU load with 5% CPU load scanning, 10 channels at 50 ms scan rate
Glove support for interface applications intended for cold or harsh environments
Driven Shield+ technology for moisture robustness and reliability even with droplets of water
Boost Mode increases SNR or reduces touch acquisition time
Gesture support
Touch interface options:

Buttons, sliders and wheels
2D surface
Proximity sensing

Mix-and-match sensor configurations with:

Up to 46 self-capacitance sensors
Up to 529 mutual-capacitance sensors

Auto calibration with zero drift over temperature and voltage

The AVR DA family supports up to 46 self-capacitance and 529 mutual-capacitance touch channels, which makes the AVR DA family an excellent choice for human interface applications where multiple capacitive touch keys, sliders, wheels or 2D surface gestures are required.
Evaluation Board: Getting started
The AVR128DA48 Curiosity Nano Evaluation Kit* is the ideal platform for rapid prototyping with AVR DA MCUs. This USB-powered kit features an on-board programmer/debugger that seamlessly integrates with MPLAB X, Atmel Studioand IAR Embedded Workbench Integrated Development Environments (IDEs). The small form factor makes the board ideal for breadboard soldering, or you can combine it with the Curiosity Nano Base for Click boards™, which features multiple mikroBUS™ sockets so you can easily add sensors, actuators or communications interfaces from Mikroelektronika's extensive selection of Click boards.