AMS – AS7221 CCT Tuning Smart Lighting Manager
AS7221 is a networking-enabled IoT Smart Lighting Manager with embedded tri-stimulus color sensing for direct CIE color point mapping and control. IoT luminaire control is through a network connection, or by direct connection to 0-10V dimmers, with control outputs that include direct PWM to LED drivers and analog 0-10V to dimming ballasts. A simple text-based Smart Lighting Command Set and serial UART interface, enables easy integration to standard network clients.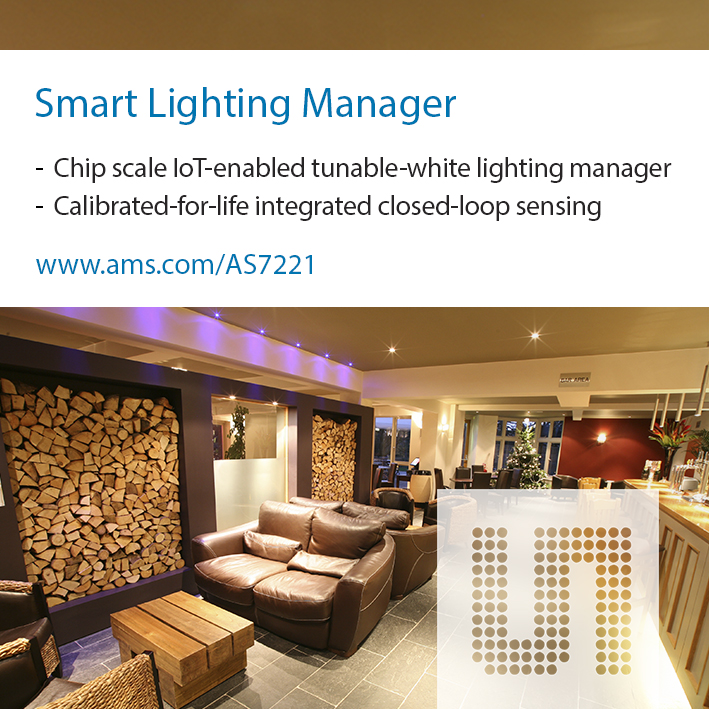 Key Features
XYZ tri-stimulus sensor for accurate CCT/spectral control
Compatible with standard dimmer, occupancy controls and ballasts
Built-in PWM generator for precise 1% dimming
2.3 x 2.5mm WLCSP or 4.4 x 4.5mm LGA packages
Key Benefits
Networked CCT/spectral tuning management
Direct 0-10V inputs/outputs
Direct PWM interfaces
Choice of compact 20-pin packages
Product Facts
| | |
| --- | --- |
| Sensor Type | True Color XYZ (CIE) |
| Application | IoT CCT Tuning |
| UART | Serial |
| Reference Networking | BLE, Serial |
| Smart Ltg Command Set | Yes |
| Lux/CCT Control | CCT/Lux Command Set |
| I²C | Master |
| Package | TSV (2×2) LGA(5×5) |
Block Diagram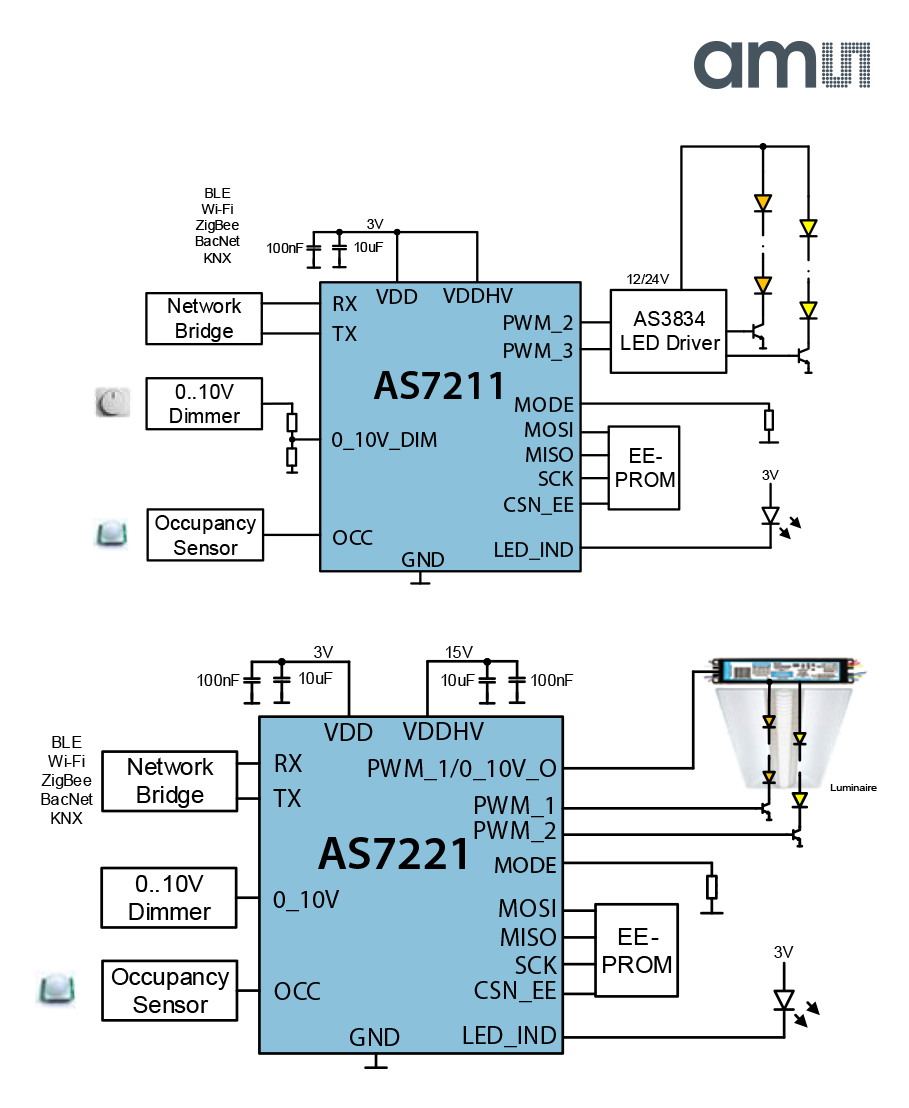 For more information please click here, http://ams.com/eng/Products/Smart-Light-Management/Smart-Lighting/AS7221
To receive even more information like technical data sheets or price information please contact an Ineltek office within your area or contact us at info@ineltek.com.