Dialog Semiconductor – Universal, Smart and Easy – IO-Link PHYs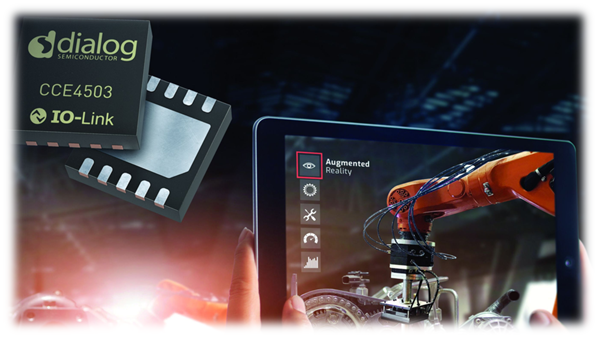 IO-Link connects the next generation of Industry 4.0 devices. IO-Link is an IEC standardized, serial, bi-directional point-to-point connection for signal transmission and power supply. This bus system brings intelligence to the industrial factory by connecting the field level to the automation system. IO-Link is universal, smart and easy to install and use.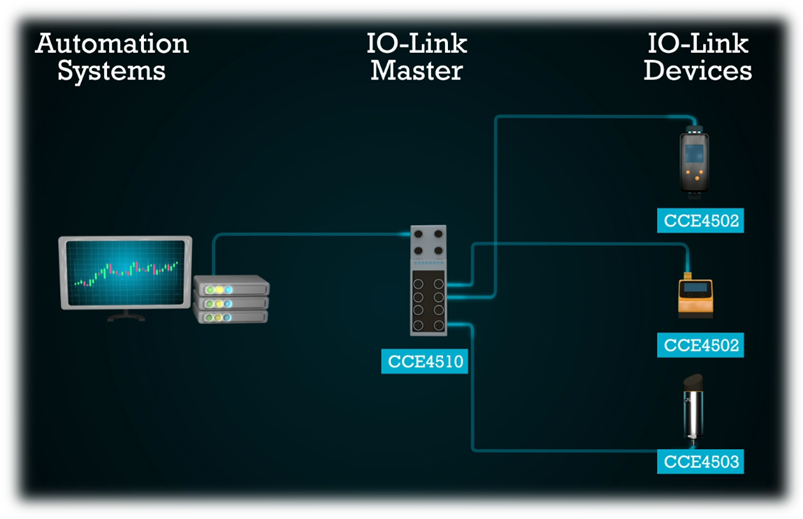 With the IC family CCE45xx Dialog Semiconductor offers products for these applications with the following main features
IO-Link compliant transceiver
One IO-Link channel with up to 250 mA permanent driving current
Configurable PNP-, NPN- and Push-Pull mode
Configurable slew rate limitation
Configurable current limit
Automatic recovery function
Wake-up detection
3 LDO options with up to 20 mA
3V / 5V / external LDO
Reverse-polarity protection
Overcurrent detection
Undervoltage detection
Overtemperature detection
Small DFN10 3x3mm package
The CCE4503 integrates as an IO-Link Device Phy one IO-Link capable bidirectional switching interface and an ARM core running a full IO-Link stack. Together with the integrated ADC and signal processing blocks this makes possible a single chip IO-Link sensor. Custom implementations of the IO-Link stack are also possible using an external SPI flash or microcontroller.
With the CCE4510, a corresponding counterpart IO-Link Master PHY is available and the CCE4502 brings only the IO-Link Device PHY features without the sensor dedicated functions.
---
For more Information on CCE4503 and the other IO-Link PHYs see the following links here:
Benefits
Universal system – All IO-Link Frame stack supported
Low Power – Excellent for use with sensors/actuators that are running from limited power supplies
High load current – up to 1A peak driving current per channel
Small size – small package sizes makes integration in the most space confined areas possible
Low cost – excellent price performance ratio
Contact us if you're searching for a Dialog IO Link Solution