Dialog – Ultra Low Power / Low system Cost – SmartBond™ DA14531 TINY™ Module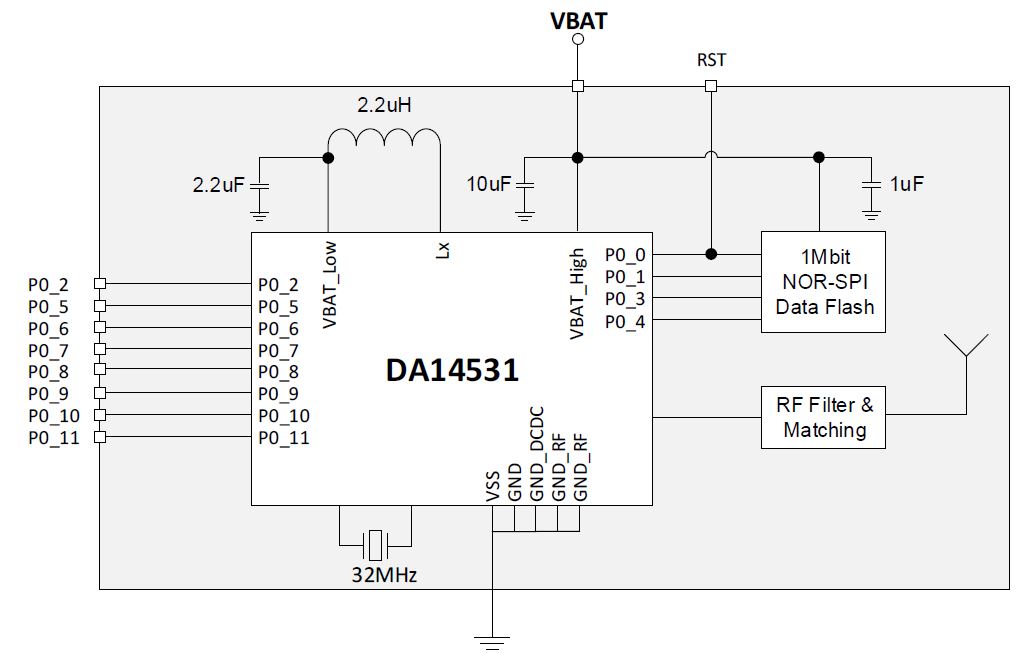 Based on the DA14531 TINY™ BLE SoC
World's best on low power consumption!
Bluetooth 5.1 core qualified BLE Stack
Integrated antenna and RF design
State-of-the-art radio
High Quality, Cost Effective Module !
SW updates over-the-air (SUOTA)
8 GPIOs

For I/O, ADC, SPI, I2C, PWM, Timers

Worldwide qualified and certified!
Chip down support also…. 5 ext components !

smallest solution on the market.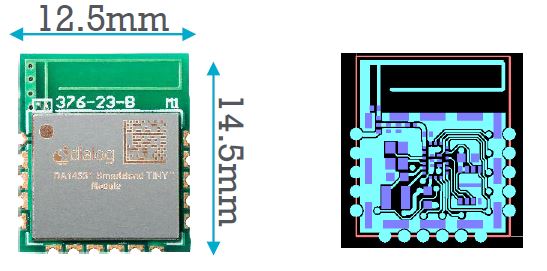 Target Applications
Simple BLE connectivity pipes added to existing MCU designs

For easy configuration of equipment or appliance with a smartphone app

Simple wireless IoT sensors
Remote controls
Beacons Beacons
Asset tracking tags
Medical equipment
Metering
Labels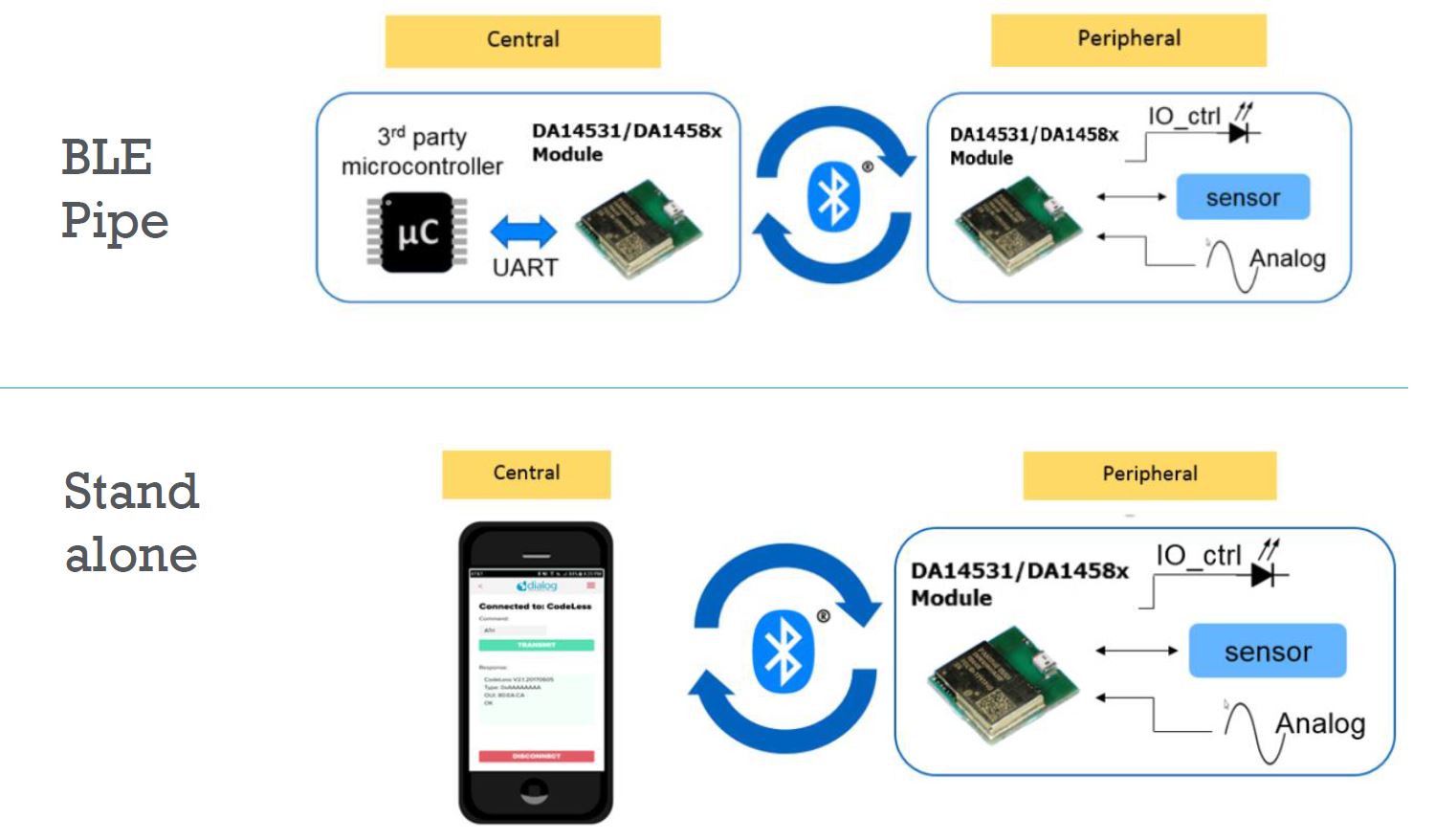 DA14531 SmartBond Module
We make it simple! Configurable Hardware & BLE with simple AT Commands, no software dev..
AT Command control of
Hardware interfaces
BLE link control
Local and BLE Remote controlled device
AT commands examples
Sleep mode management
Management of bonding database of connected devices
BLE Connection management (interval, data rate etc.)
Binary mode for data transfer
Central and peripheral support
Software Update Over The Air Support
Security management (secure connections)
Configuration and control SPI and UART interfaces
Mobile APP support to control devices from smartphone