Low-power, highly-integrated Wi-Fi solution – ESP8266

ESP8266
Low-power, highly-integrated Wi-Fi solution
A minimal of 7 external components
Wide temperature range: -40°C to +125°C
ESP8285 - ESP8266 embeded with 8 Mbit flash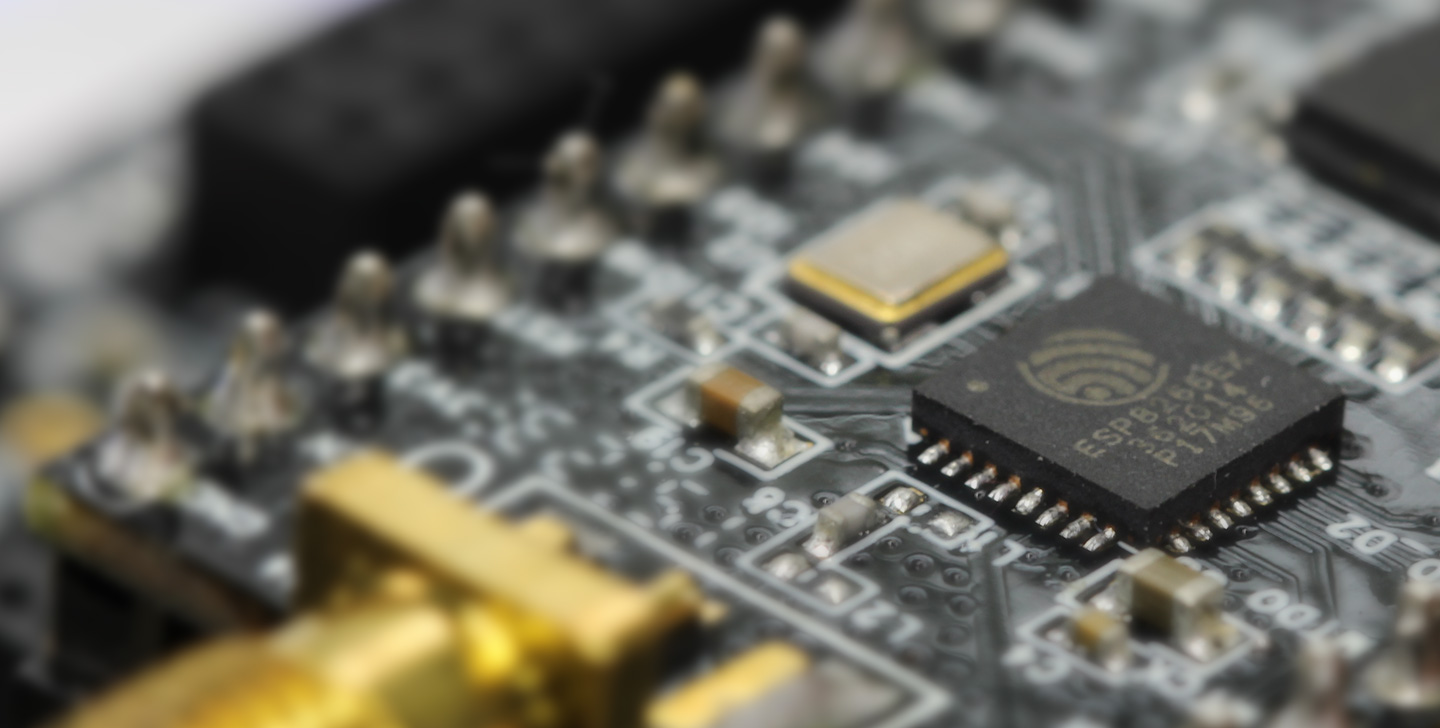 High Level of Integration
ESP8266EX is among the most integrated Wi-Fi chips in the industry. Measuring just 5mm x 5mm, ESP8266EX requires minimal external circuitry and integrates a 32-bit Tensilica MCU, standard digital peripheral interfaces, antenna switches, RF balun, power amplifier, low noise receive amplifier, filters and power management modules - all in one small package.
32-bit Tensilica MCU
ESP8266EX integrates Tensilica L106 32-bit micro controller (MCU) which features extra low power consumption and 16-bit RSIC, reaching a maximum clock speed of 160 MHz. With the Real Time Operation System (RTOS) enabled and Wi-Fi stack functional, about 80% of the processing power is still available for user application programming and development.
Low Power Management
Engineered for mobile devices, wearable electronics and the Internet of Things (IoT) applications, ESP8266EX achieves low power consumption with a combination of several proprietary technologies. The power saving architecture features three modes of operation - active mode, sleep mode and deep sleep mode, thus allowing battery-powered designs to run longer.  
Robust Design
Featuring the widest operating temperature range of -40°C to +125°C in the industry, ESP8266EX is capable of functioning in industrial environments. With highly integrated on-chip features and minimal external discrete component count, the chip offers reliability, compactness and robustness critical in end products.
---
ESP-WROOM-02
Best FCC Results in the industry
Fully certified and reliable
A small size of only 18 mm x 20 mm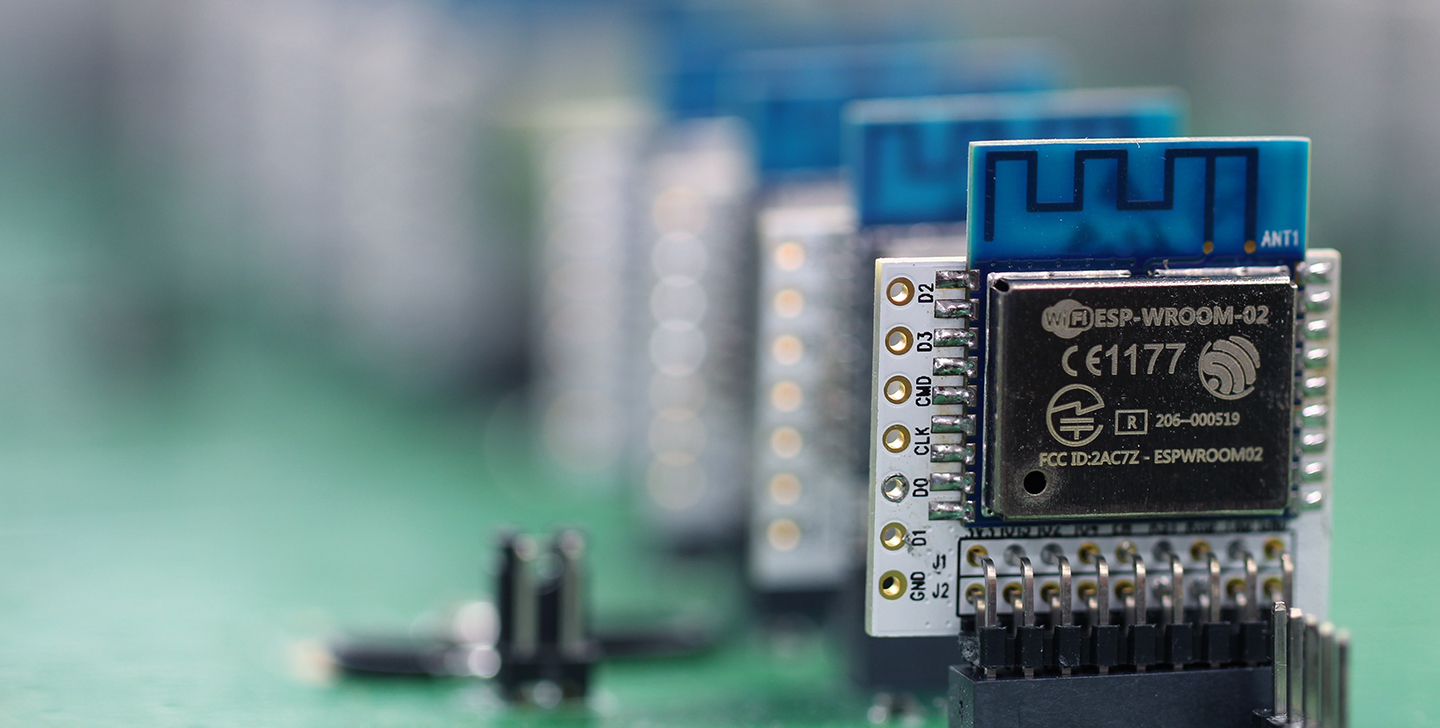 ESP8266 WROOM Wi-Fi Module
ESP-WROOM-02 is a low-power 32-bit MCU Wi-Fi module, based on the ESP8266 chip. TCP/IP network stacks, 10-bit ADC, and HSPI/UART/PWM/I2C/I2S interfaces are all embedded in this module.
ESP-WROOM-S2 uses a 2 MB SPI flash connected to HSPI, working as the SDIO/SPI slave with the SPI speed of up to 8 Mbps.
Fully Certified
Wi-Fi Alliance, SRRC, FCC, CE ( RED ), TELEC, IC & KCC Certified
RoHS, Halogen Free, REACH & CFSI Compliant
HTOL, ESD-HM, MSL, μHAST, HTSL
Output Power: +22dBm peak power in FCC certification
Small Form Factor
ESP8266 Module can be easily integrated into space-limited devices, due to its small size of only 18mm x 20mm (ESP-WROOM-02) / 16 mm x 23 mm (ESP-WROOM-S2).